Beautilful Snow Mountains in Shinhotaka, Gifu
What's up people? It's Mr. Wada back on duty. It's a continuation of our trip to Shinhotaka and Hirayu Onsen in Gifu.
Previously on The Wadas On Duty.
Purchase Tickets for Shinhotaka and Hirayu Onsen
There is a Noubi Bus office outside the Takayama Station that offers good deals for sightseeing. We purchased the tickets to Shinhotaka, a part of the Japan Alps. A round trip ticket costs 6,990 yen (including bus, cable car, onsen, and a drink & snack coupon in Hirayu Onsen area). This ticket is valid for 3 days, so you could stay over somewhere on the way and visit more places. It looks like a great deal since the cable car in Sinhotaka costs 3,000 yen already.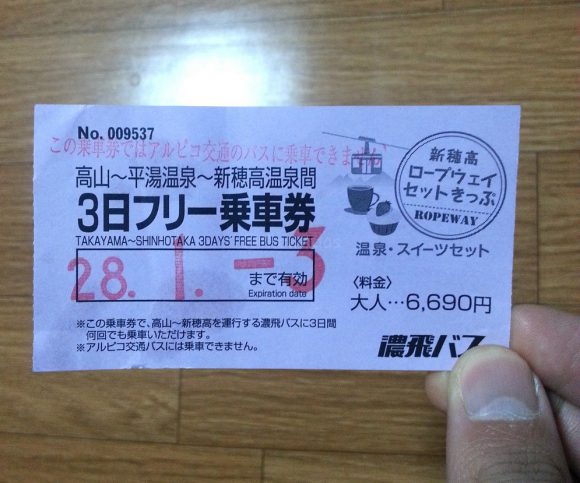 Noubi Bus <http://www.nouhibus.co.jp/english/>
Leave to Shinhotaka
A bus with full of tourists left Takayama soon after we got on. And it didn't take me long to pass out with this gorgeous weather and heater…
After 1.5 hours or so, we arrived in Shinhotaka (there are some stops on the way, don't get off until the last destination).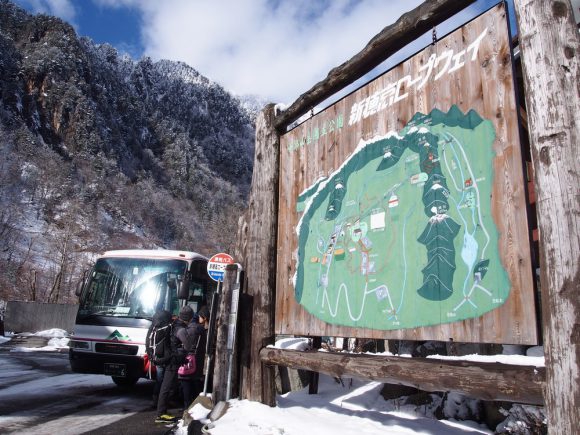 Explore Shinhotaka
Cable Car Ride to the Mountain Top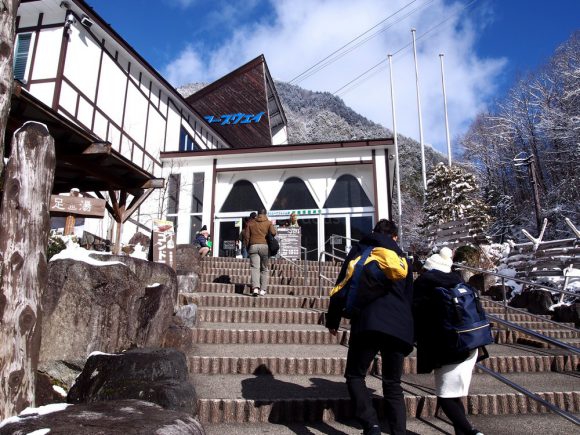 Alrighty. Let's go get into the cable car. Oh, don't forget to EXCHANGE the voucher to a cable car ticket at the counter (2nd floor) first though. Cable cars come & leave every 30 minutes.
A nice view, isn't it?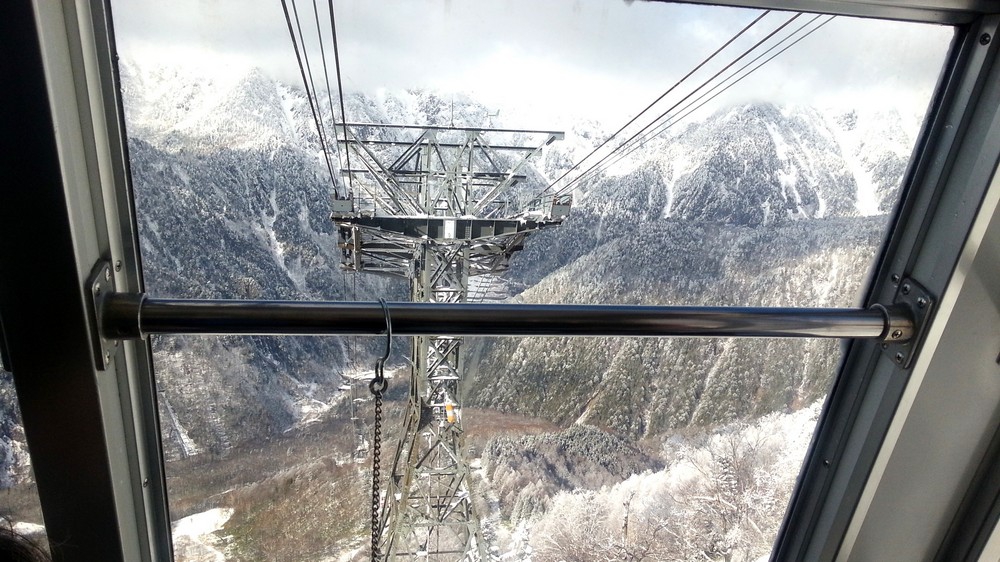 We need to transfer to another cable car in the middle. Go go.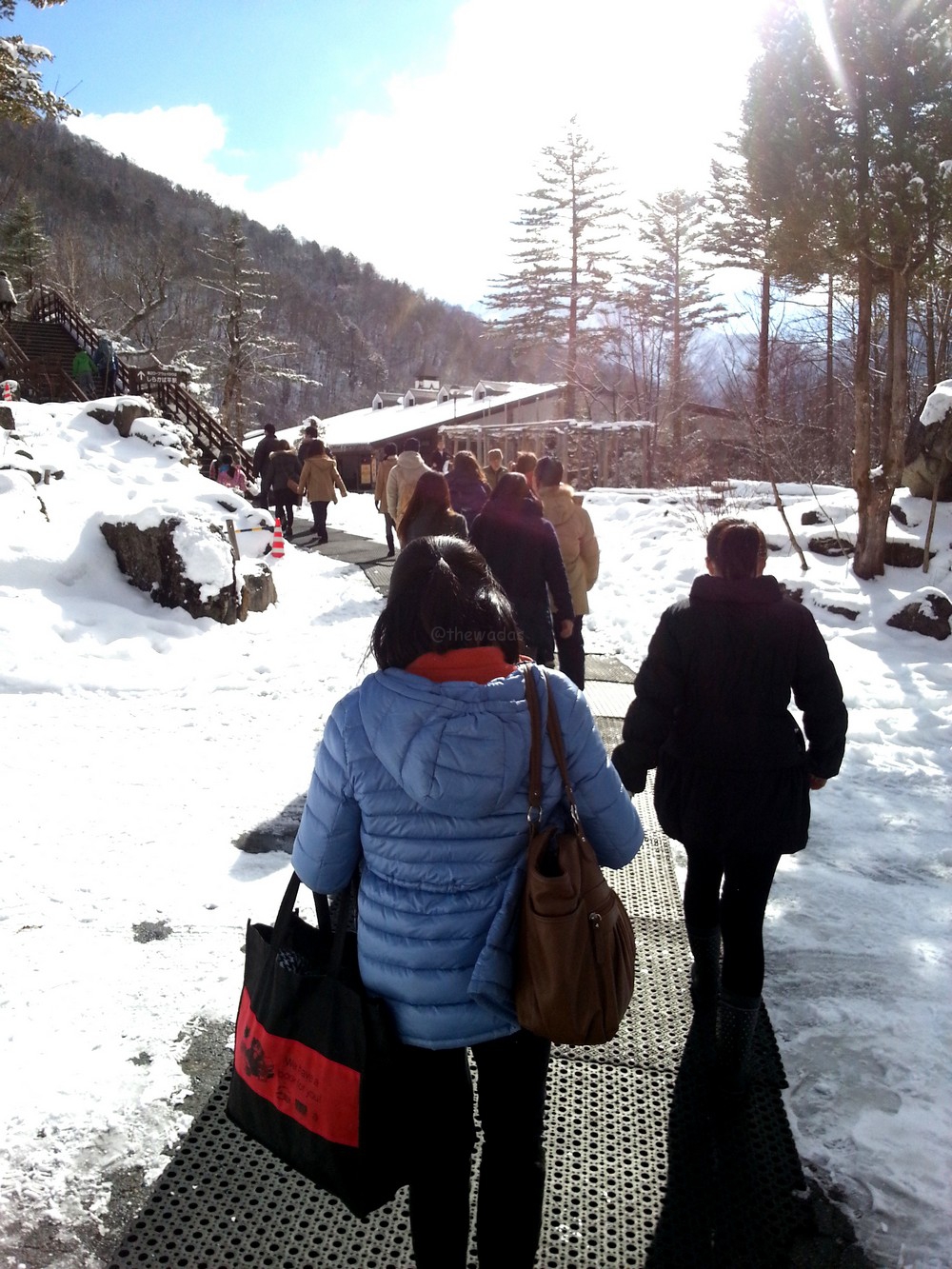 I can see it's going really high…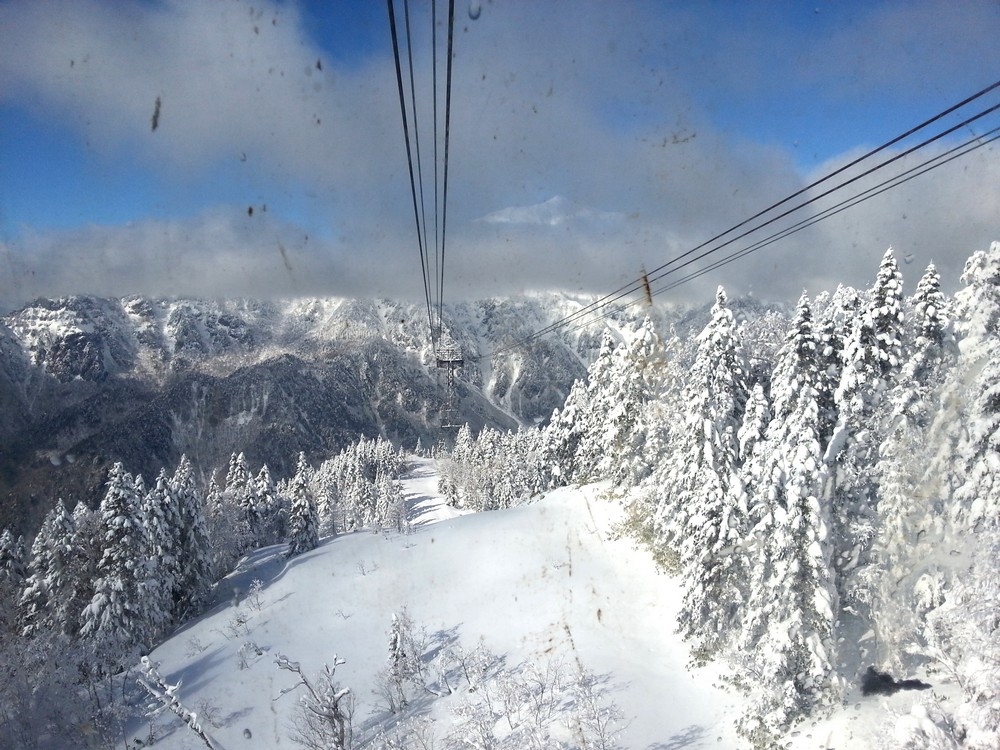 Top of Shinhotaka
Finally we got to the top of Shinhotaka! Amazing!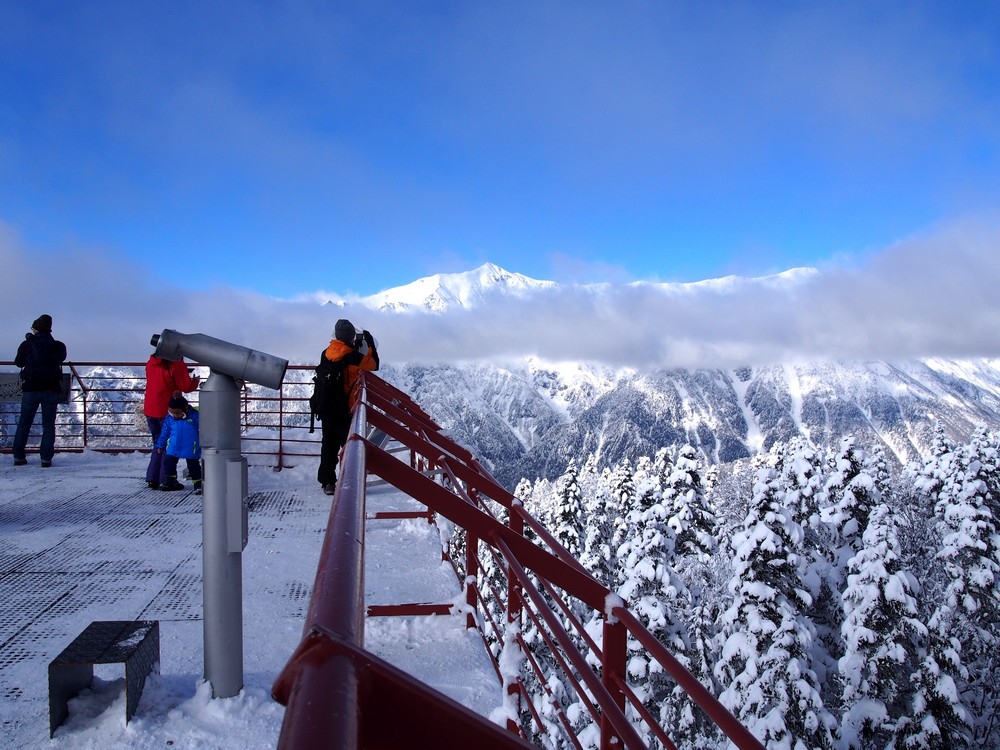 Breath-taking. You see the clouds right there? We are at above 2,000 km high.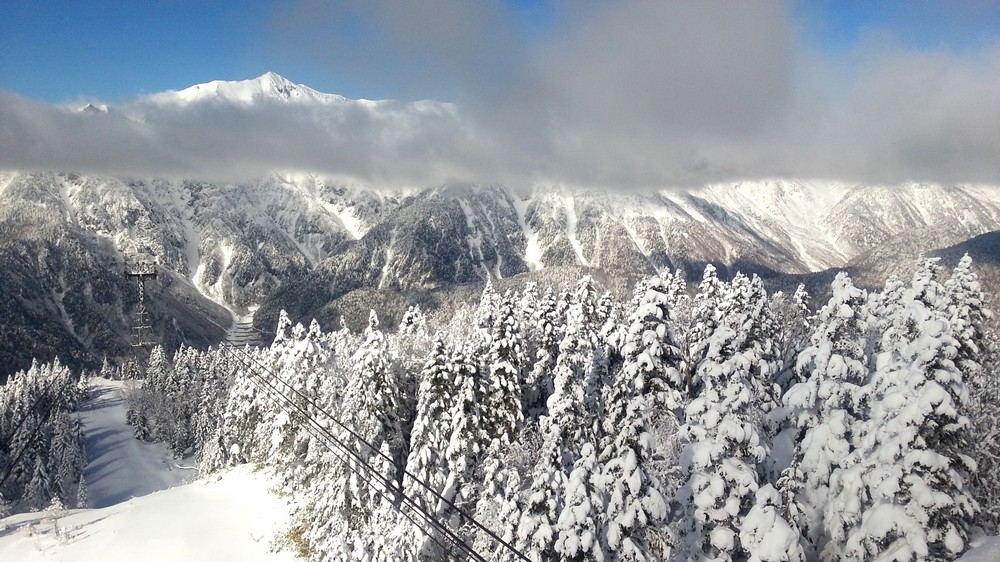 See people walking down there? So shall we?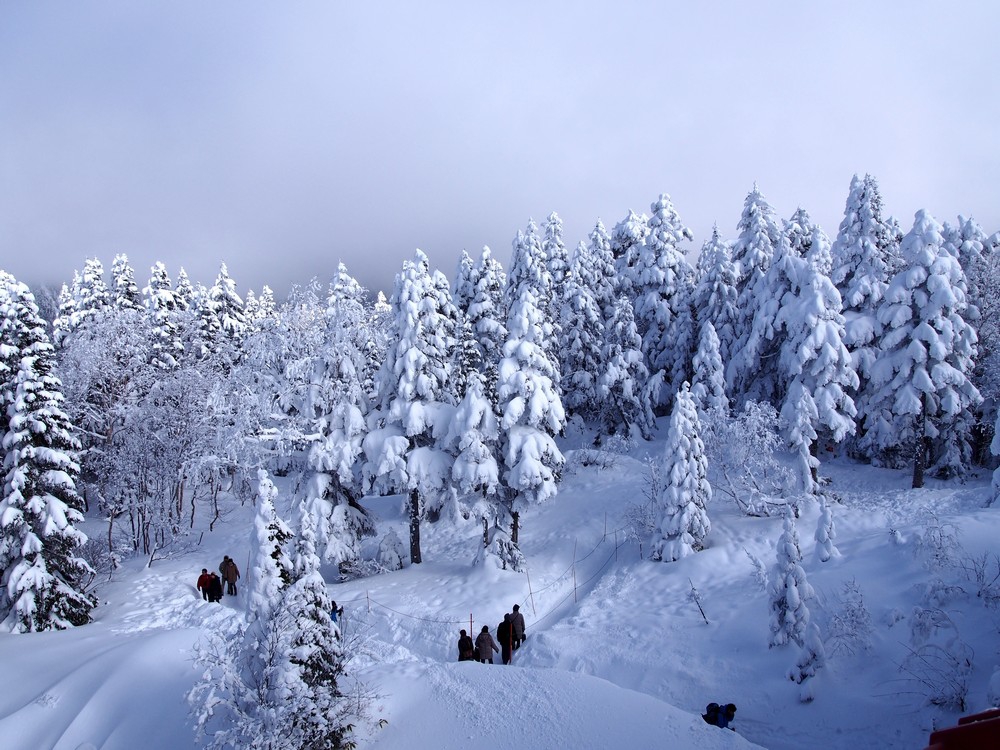 Lunch Time
It was already past noon. Better grab something. Had these curry udon and regular hot udon (sticky yam represents the clouds while the triangle deep fried tofu represents the mountains). Man, everything tastes better in a place like this (I'm not saying these are bad though).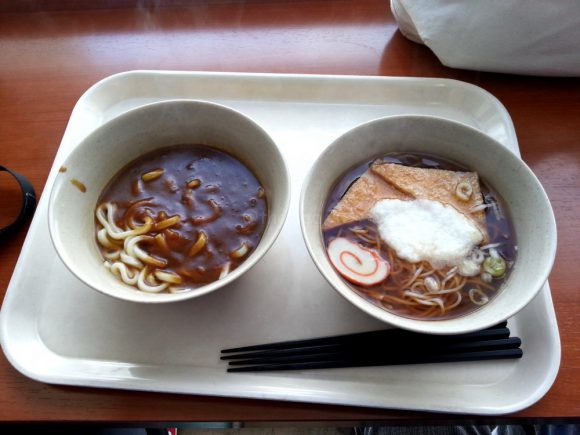 Walk in Shinhotaka
Got out of there and saw a little walking path.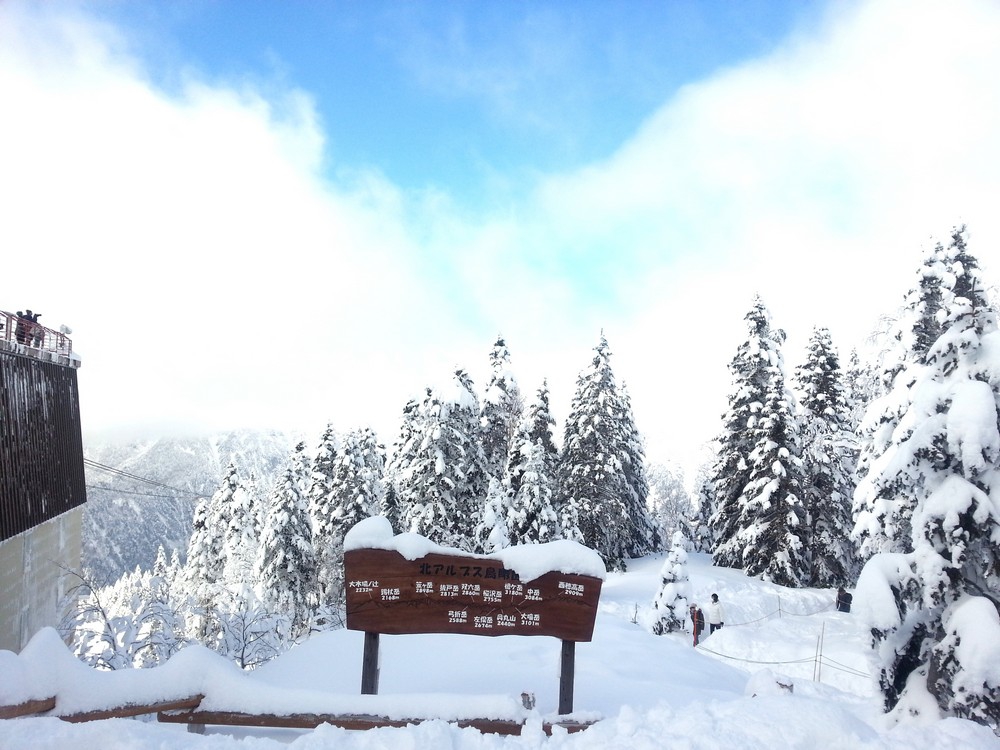 It was freezing but for the moment I forgot the cold. Hehe.
Move to Hirayu Onsen
We came down back to the earth. Let's move on. Now we head back towards Takayama but get off at Hirayu Onsen (you won't take a wrong bus since buses only go to that direction).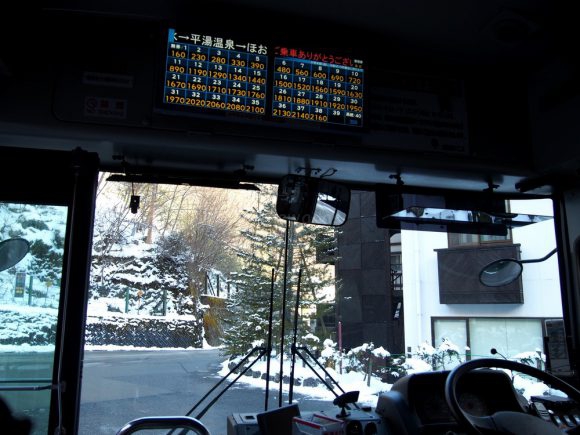 It takes just about 30 minutes. Don't fall asleep this time!

Onsen Time!
We got off at Hirayu Onsen (Bus Terminal). The ticket includes Onsen of this place. It'd be good to use it BUT Ren had another place in her mind.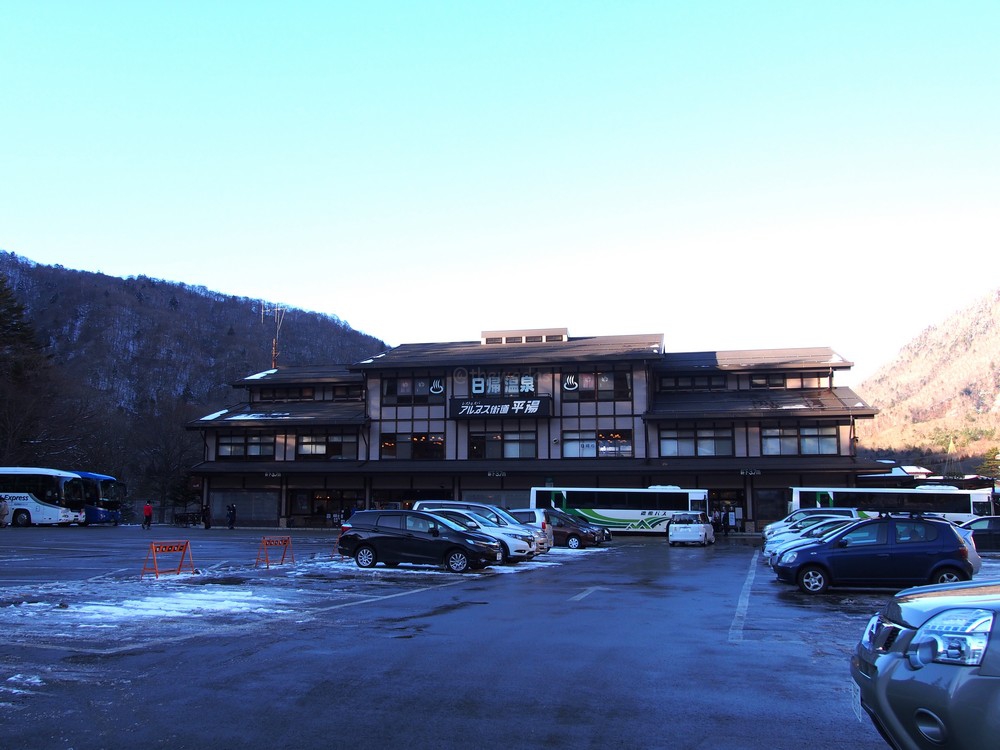 Turn around and walk down the street. There is another onsen place called Hirayu no Mori.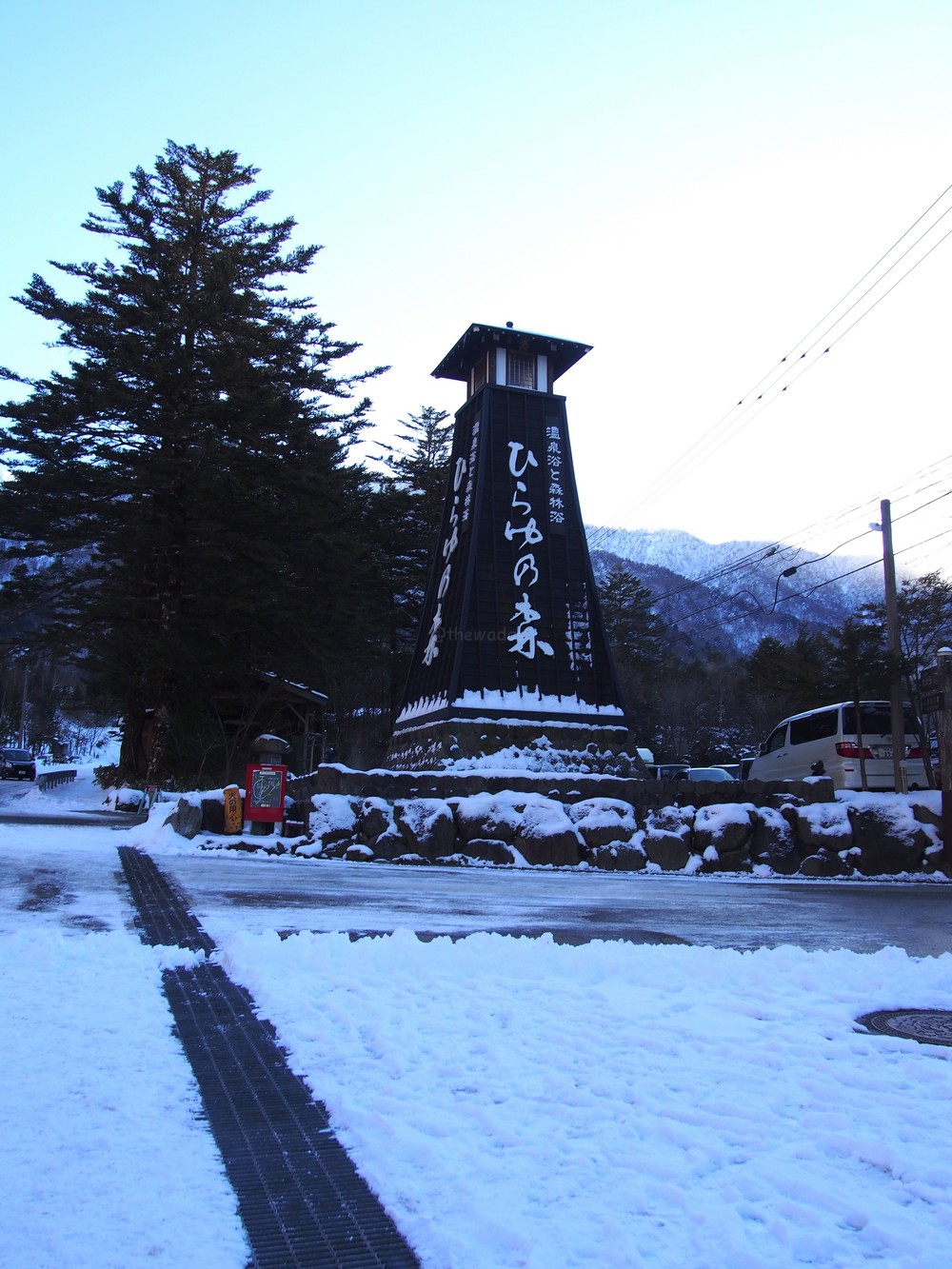 Floor was all tatami. Very cool.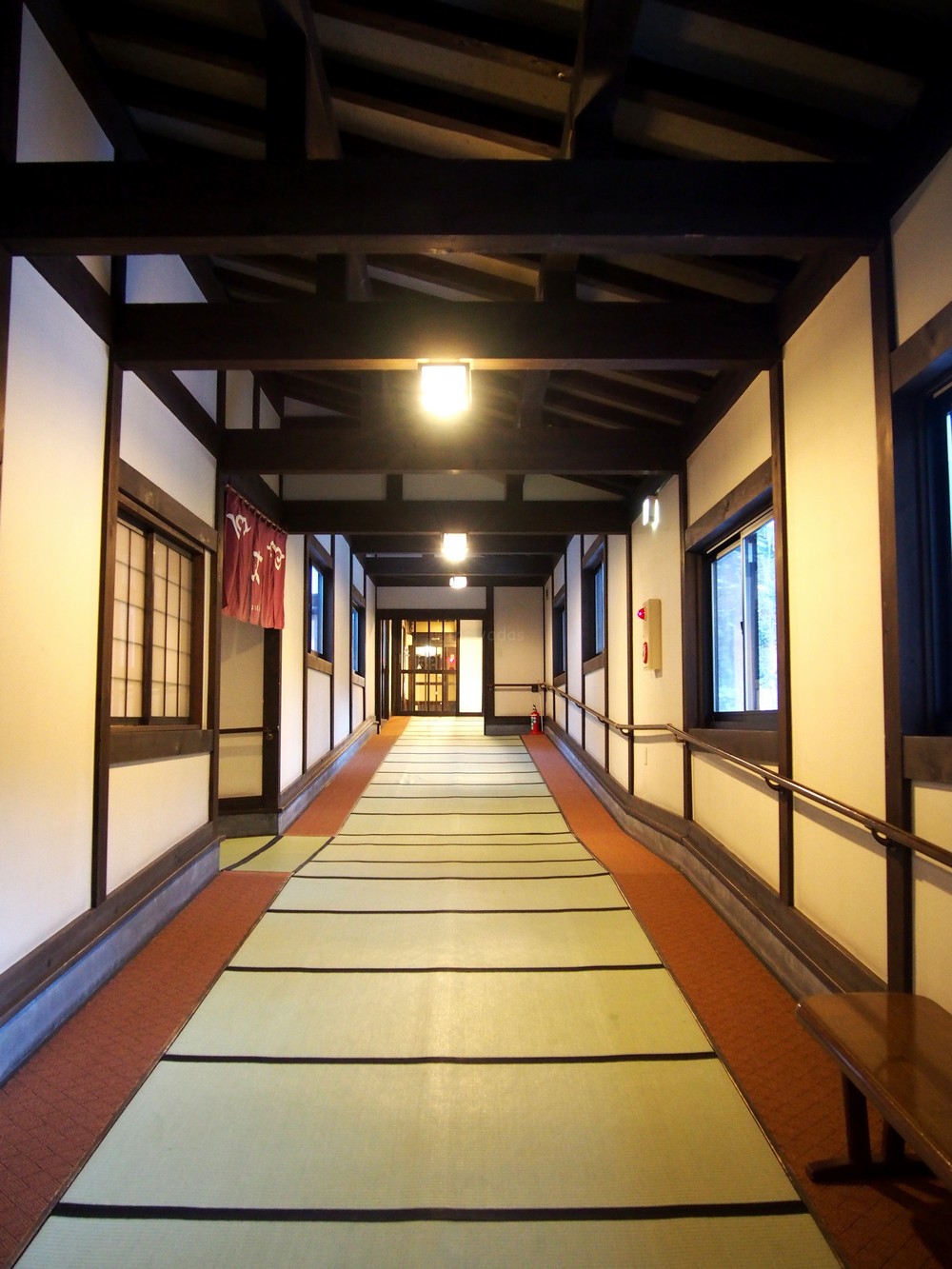 It was outdoor Onsen with great views of the mountains. Definitely worth 500 yen!
Website : Hirayu no Mori
OK, let's call it a day.
See you around!