Hi there, it's Mr. Wada back on duty. I would like to share about an accommodation in Takayama, Gifu where we stayed at.
Accommodation in Takayama, Gifu: Auberge Hida no Mori (B&B)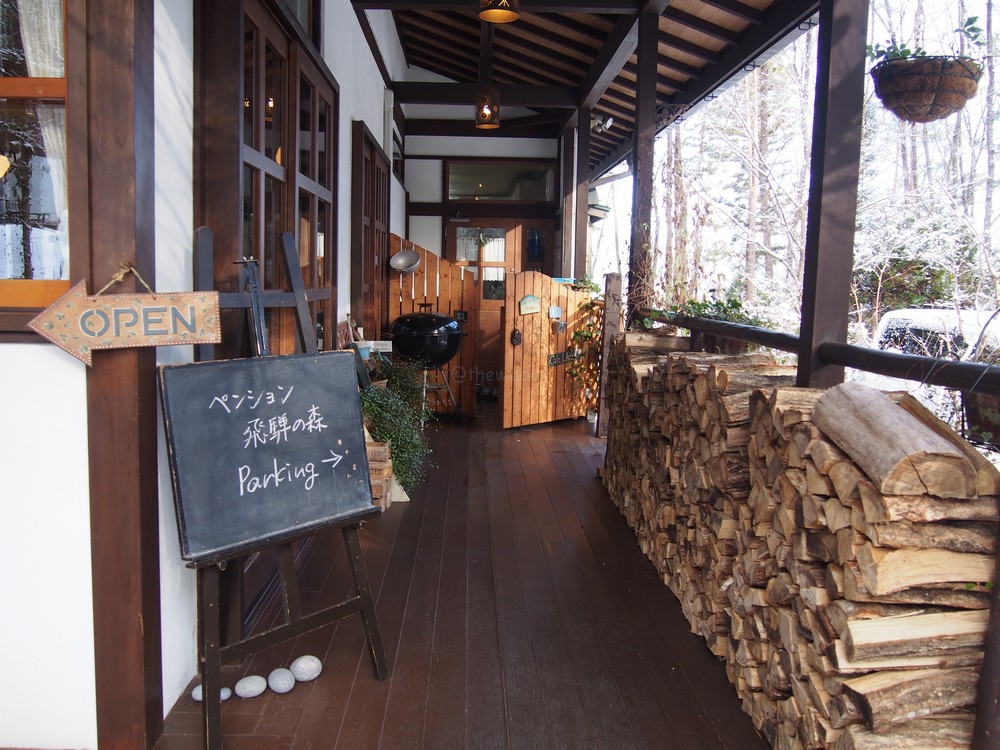 This is Hida no Mori (Forest of Hida). Looks really nice, doesn't it? It offers free pick-up at the JR Takayama Station. (It's a little far for accessing on foot.) You could also have a ride on the way back. Since Takayama is small and this place is quite popular, early booking would be recommended.
Address
3349-1 Shingumachi, Takayama, Gifu

Common Room
It has got such a cozy common room with fire place (used in winter). FYI, bathroom is shared with other guests. A very nice one with bath tab. It's a shame I couldn't take a photo.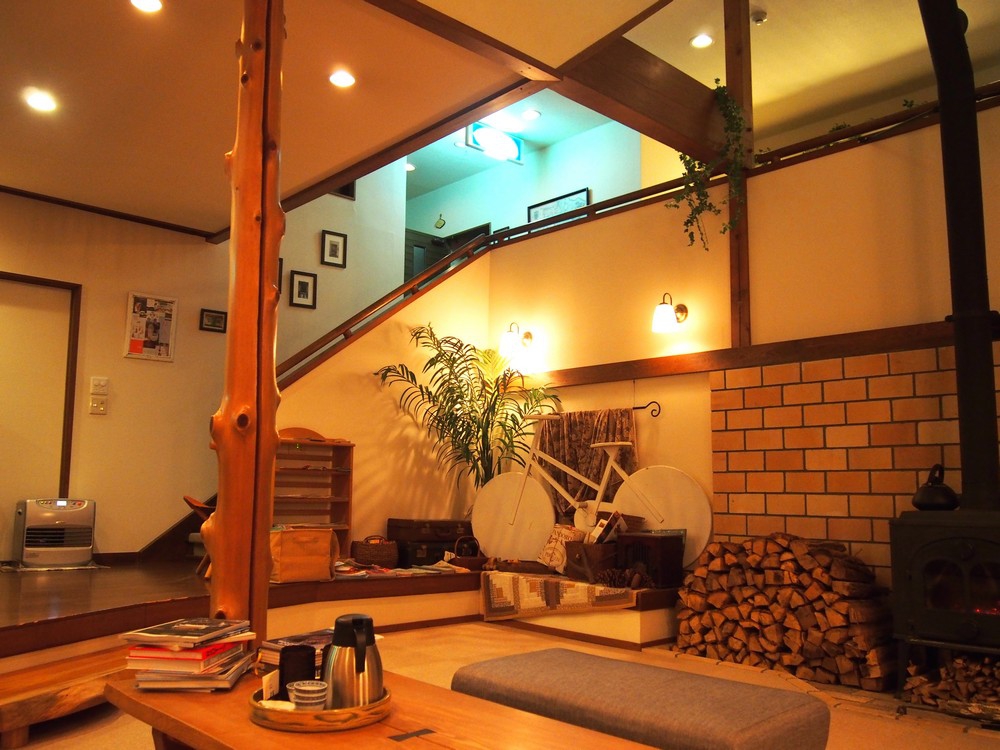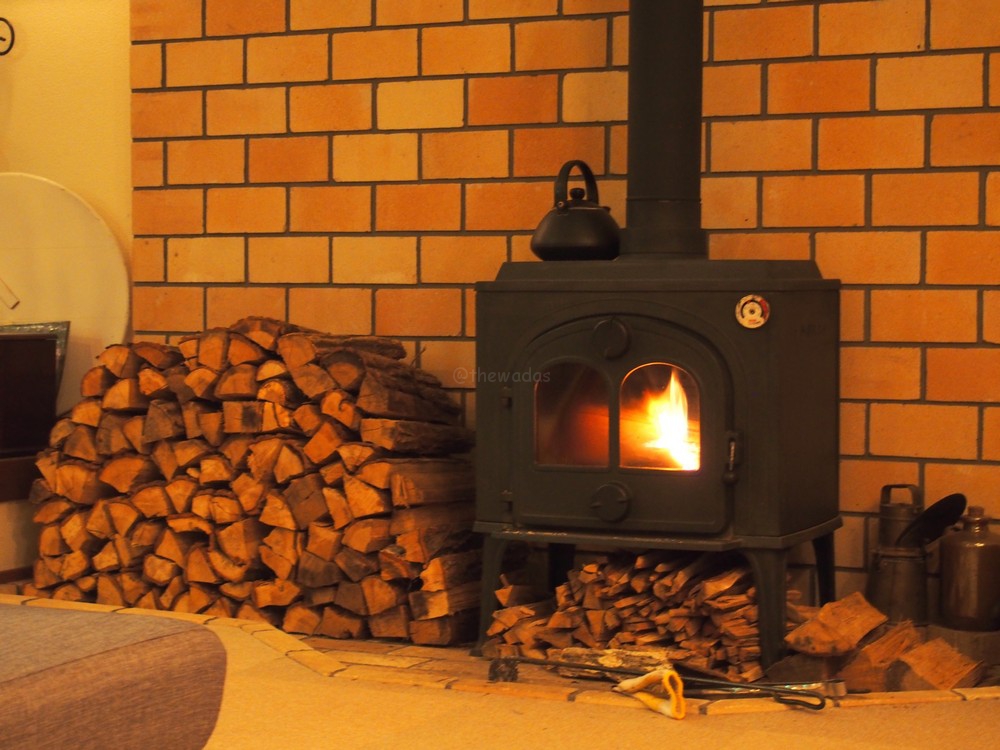 Room
Sorry for the mess. I swear it was very tidy! (hehe)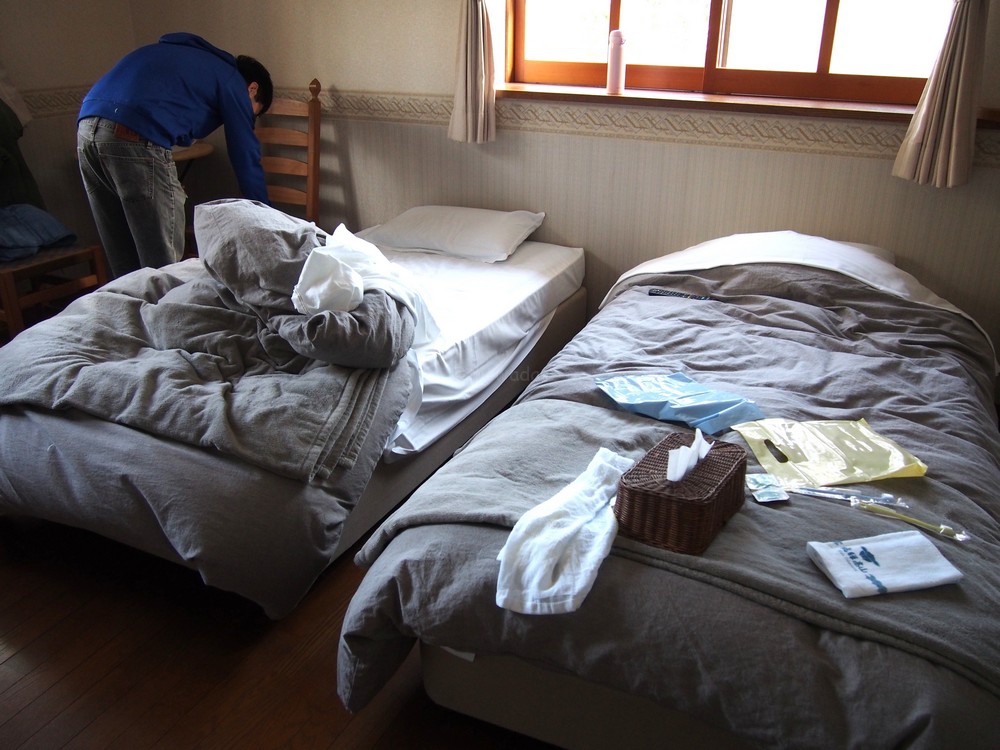 Breakfast
It was one of the fanciest breakfasts I've ever had . Feels like a good start for the day. It was minestrone soup (with half-cooked egg on top), bread, orange juice, and yogurt after.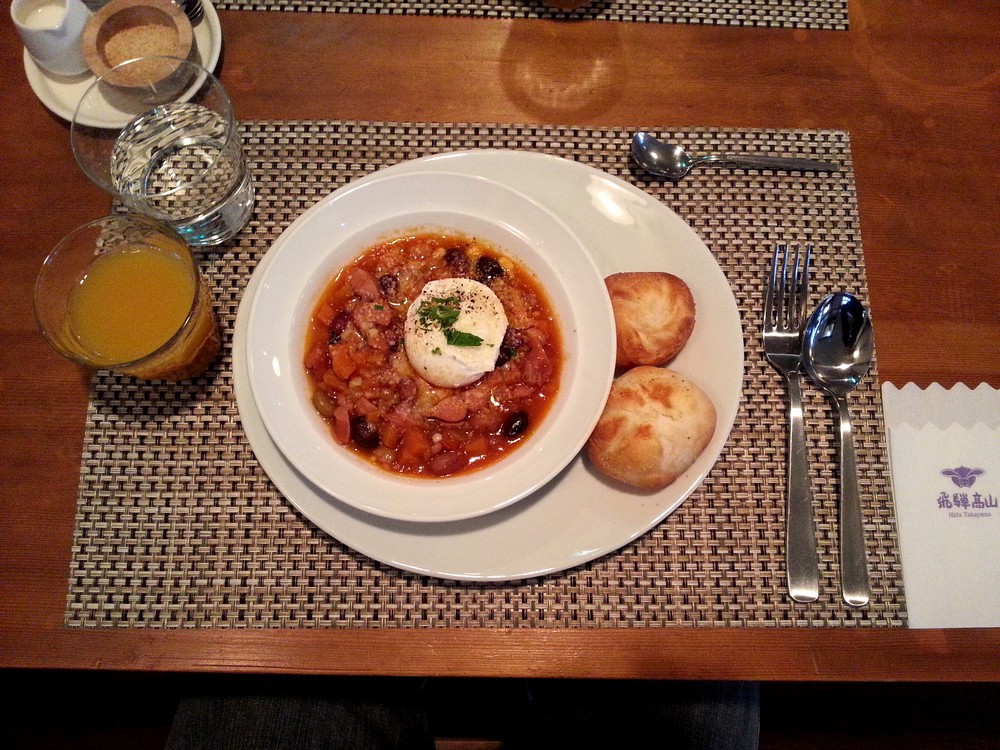 Booking Information
Please check more details including rates from the link below.
Auberge Hida no Mori (B&B)
Enjoy your stay!