World Heritage Tsuboyu Onsen in Wakayama
Hi there. It's Mr. Wada back on duty. I would like to show you around the world heritage Tsuboyu Onsen in Wakayama this time.
World Heritage Tsuboyu Onsen in Wakayama
Tsuboyu Onsen is located in Tanabe City, Wakayama Prefecture. It takes about 1.5 hours from Shirahama City by car, 2.5 hour drive from Wakayama City.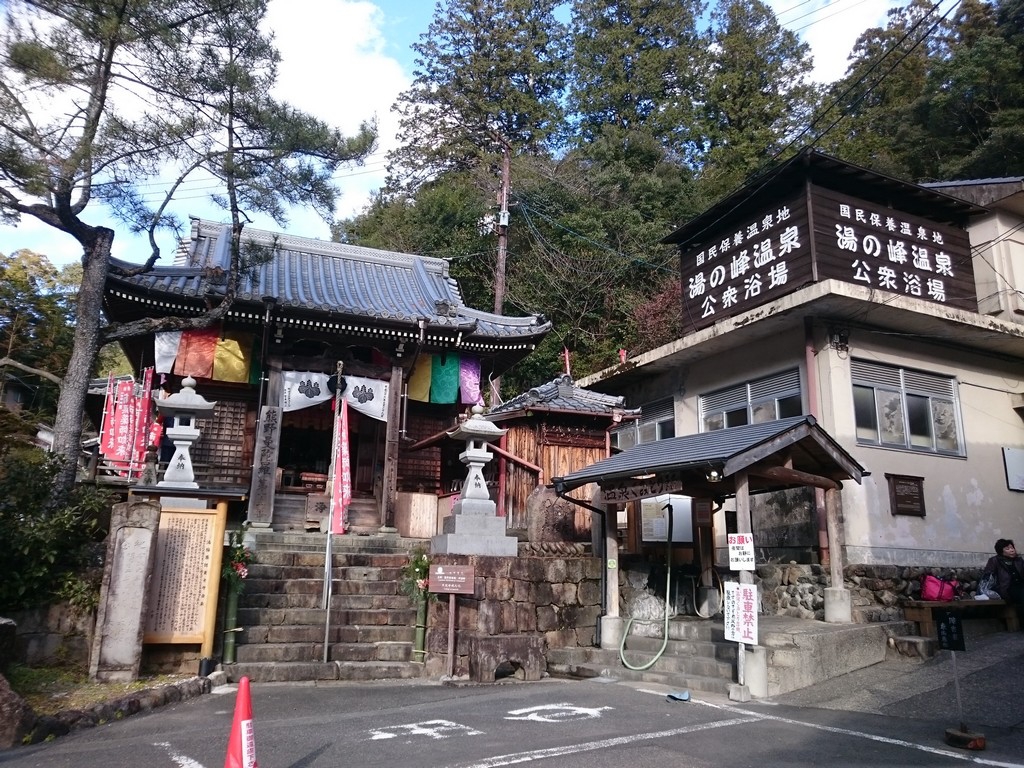 Tsuboyu Onsen
Only one group is allowed  to enter Tsuboyu  at a time (up to 30 minutes). And take a note that there tends to be a line up. We, the Wadas, would have to wait for 2 hours to enter. So be sure you get enough time for it (unless you plan on staying over a night).
Here is a flow.
1. Purchase Ticket
Purchase a ticket at the machine and pass it to a reception next to it. He gives you a number tag and tells you how long it may take.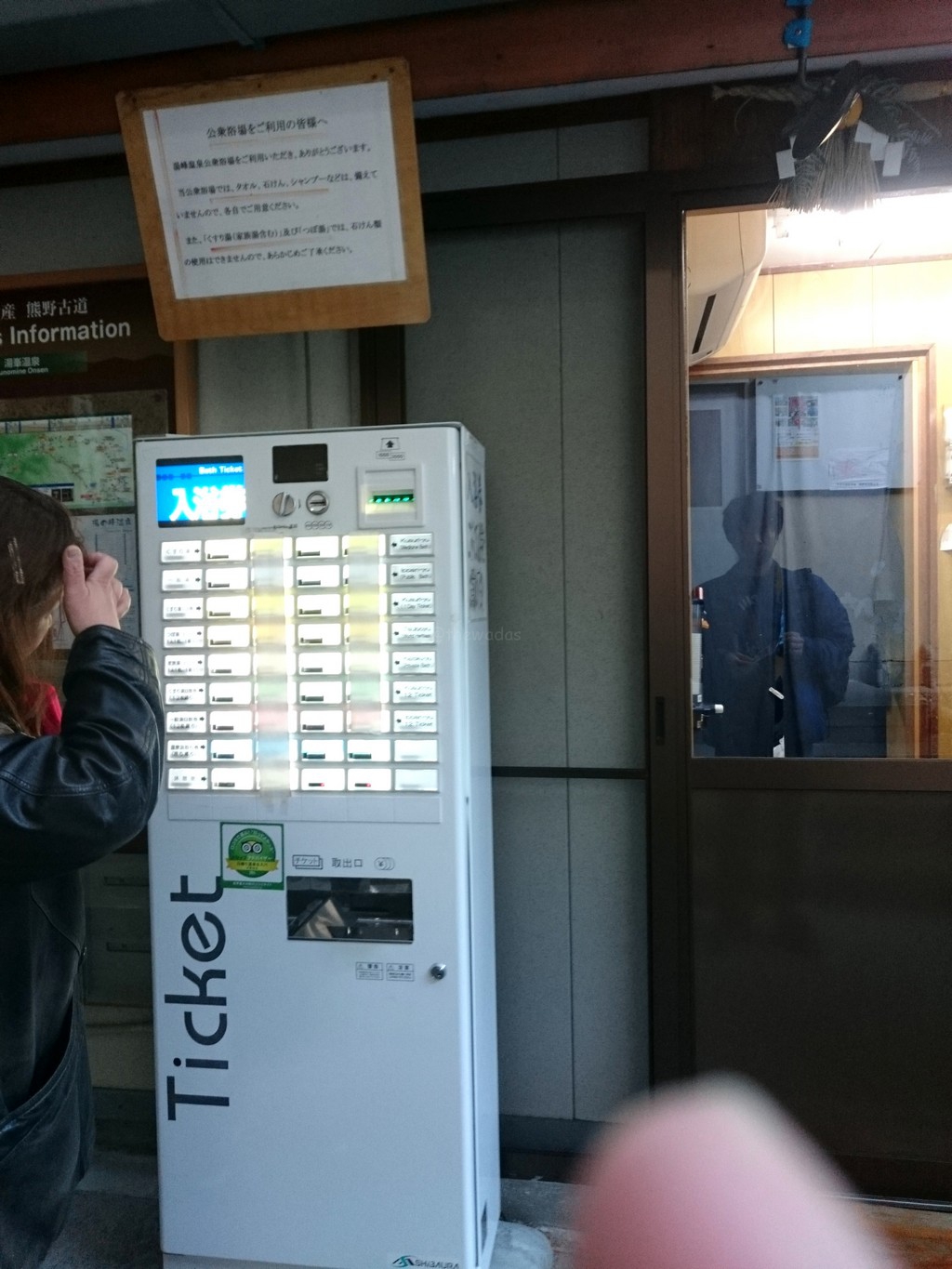 2. Wait for Your Turn
There is a seat near by Tsuboyu. When a group/person before your number is out, it's your turn.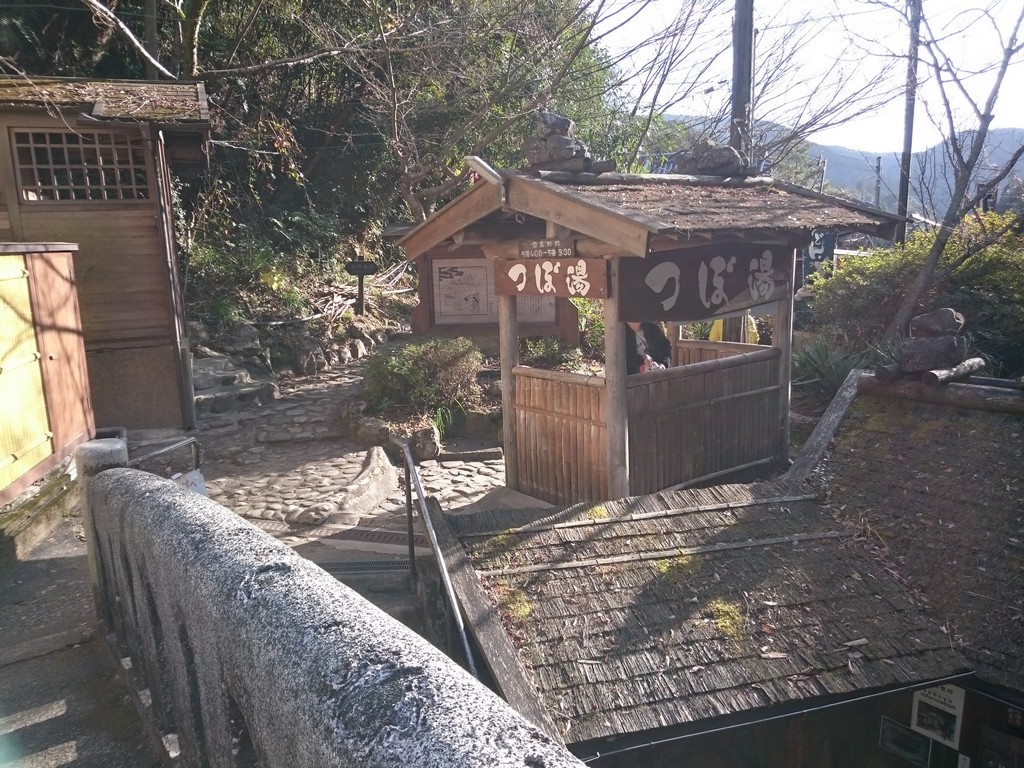 3. Enter Tsuboyu
Tsuboyu is in this little shack. Don't forget to hang your number tag on the door to show that you are in. Also do not forget to return the tag at the reception when you are done.
Note:
If the person before you doesn't show up, go ask the reception for assistance.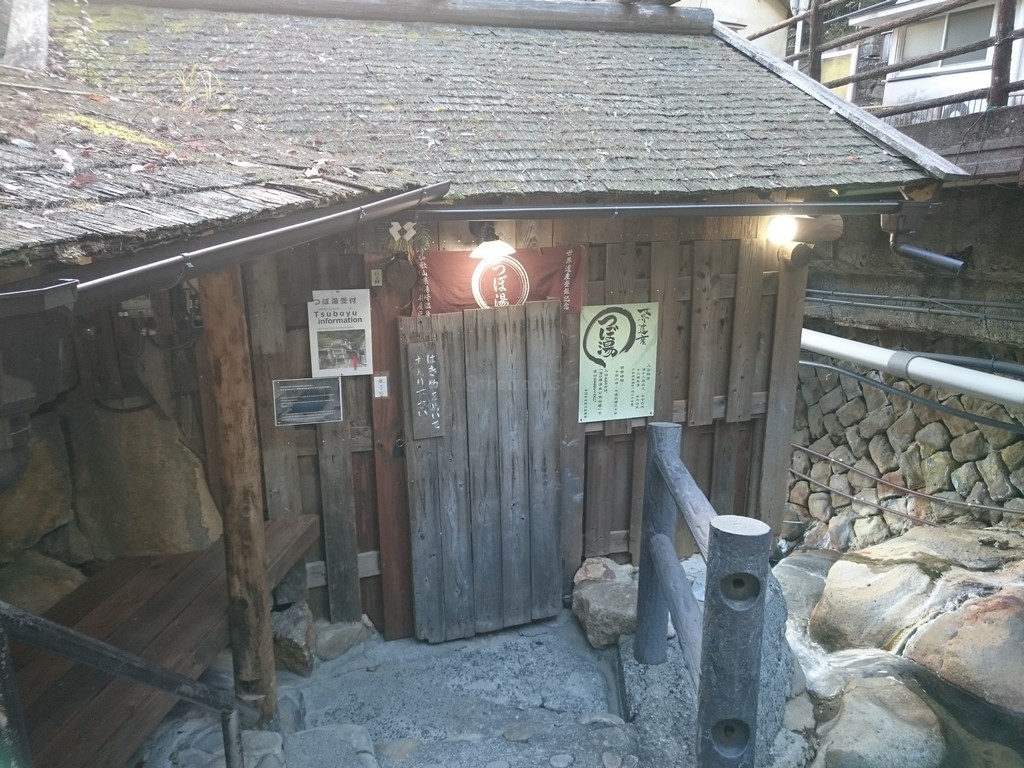 Alright, now we got 30 minutes. Check the clock and we are on the go!
It is said that Tsuboyu has 7 colors by chemical reaction (when sulfur in the hot spring and oxygen in the air are mixed). It really is hot. It'd burn my skin in a second. You should check the temperature before going in and adjust it with ice water (see the faucet in the middle?). It'll be still hot but it may help a bit…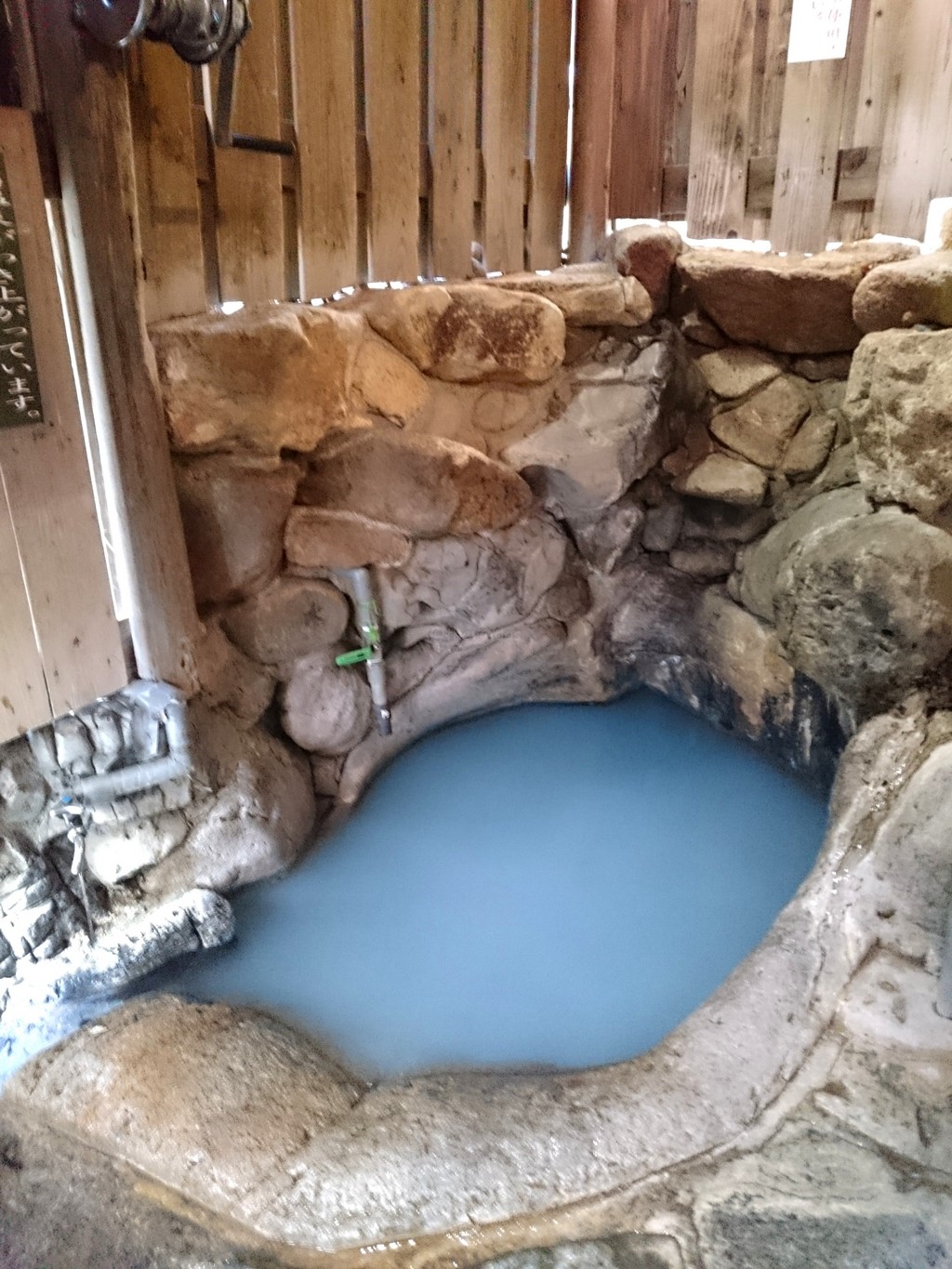 4. Enjoy Extra Onsen
For those who paid for Tsuboyu have access to the public Onsen or Kusuri no Yu as well. You know, only 30 minutes in Tuboyu wouldn't be enough, right? We would like to cool down and relax at regular onsen. Pick one (tell the reception that you are going to enter one of the two).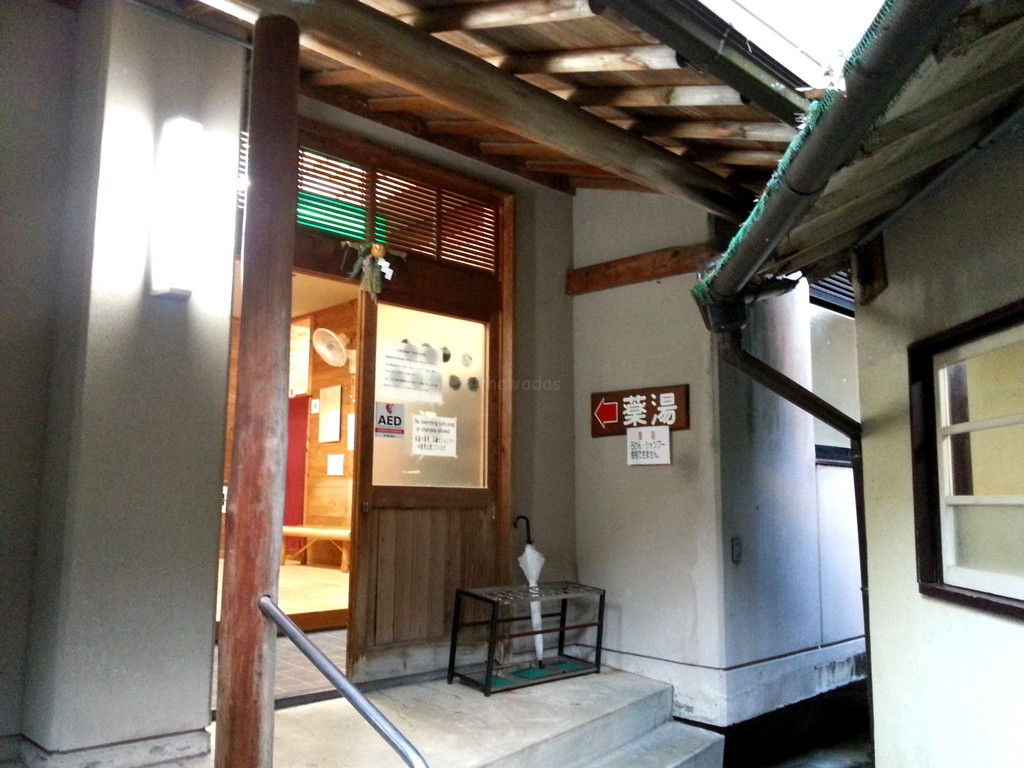 Kominka Cafe
There's a neat kominka cafe in the neighborhood. It would be perfect to wait for Tsuboyu with tea and some sweets.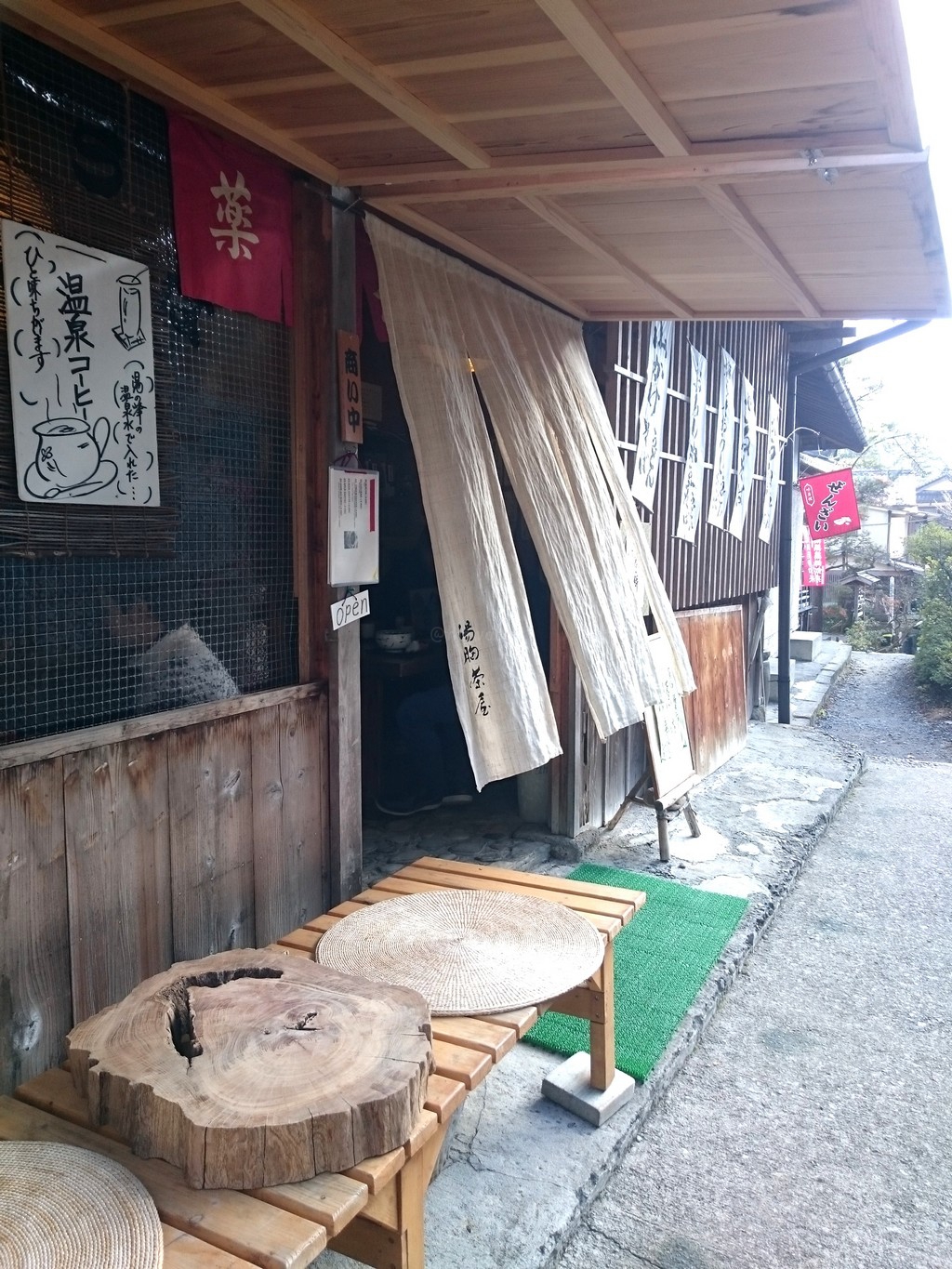 This coffee is dripped with hot spring water. That's really a cool idea, isn't it?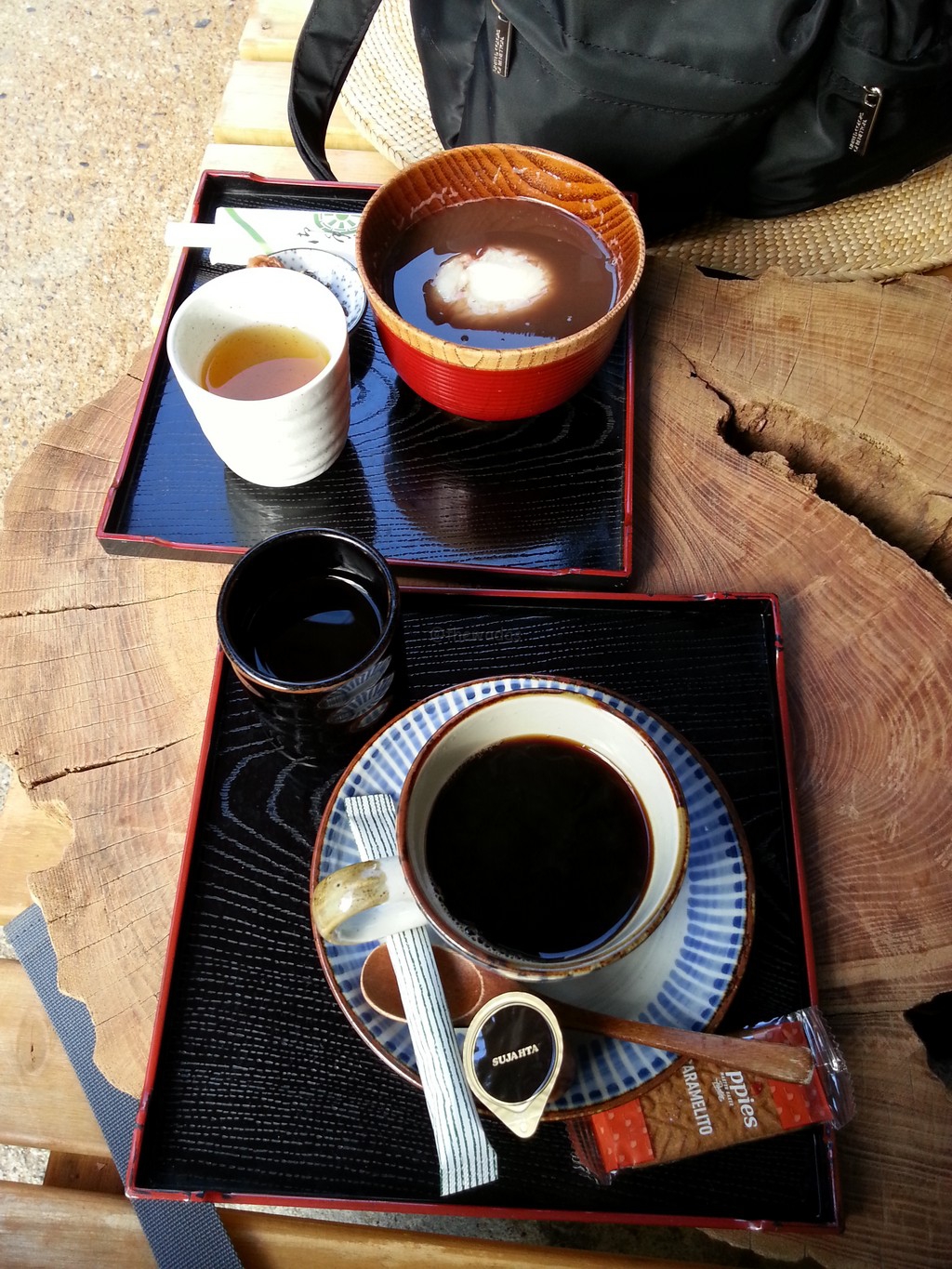 Cook Eggs / Veggies by Hot Spring
Veggies and eggs are available at near-by stores and you can cook them in the hot spring water. For a good manner, do not bring your own food. Support local.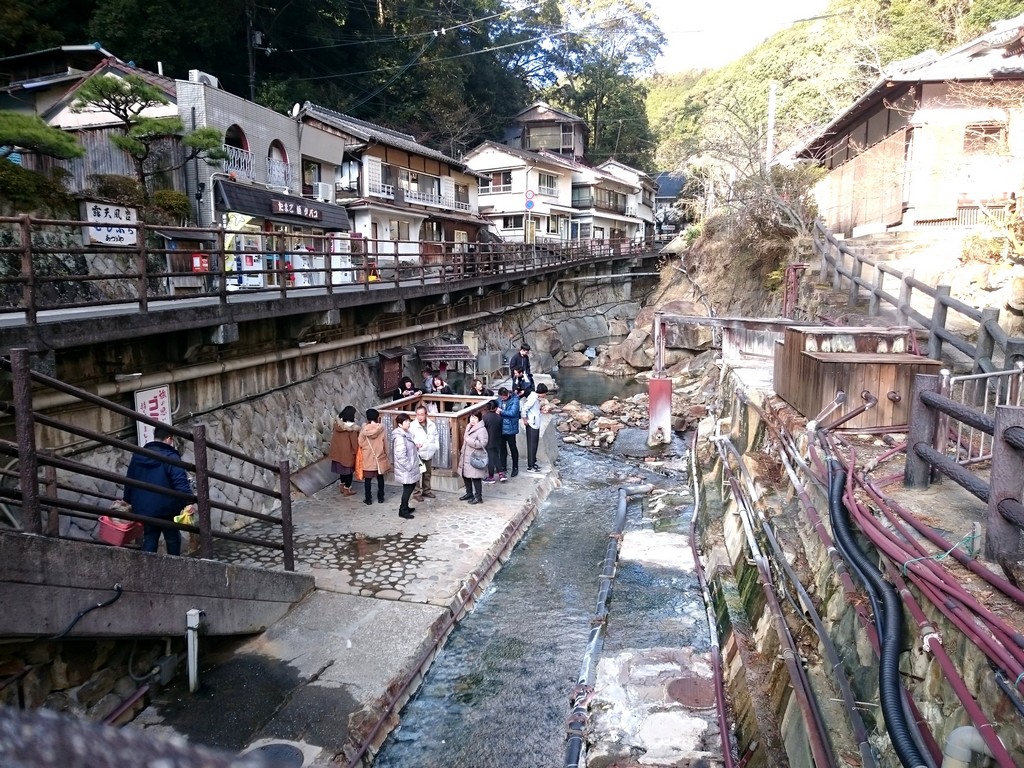 Taking out my stuff (not stealing). It takes only 10 minutes for eggs.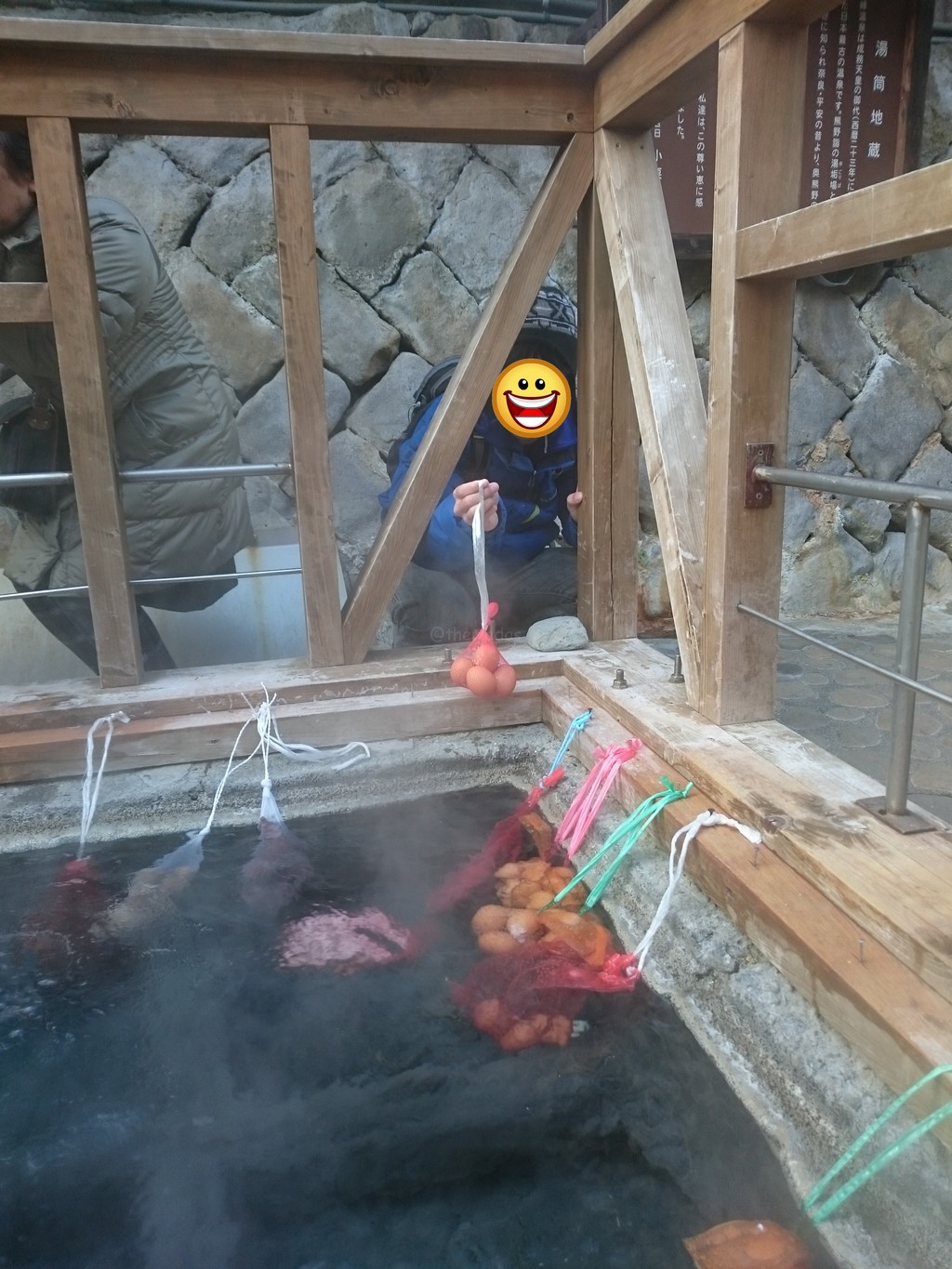 Tada! We call it onsen tamago (egg). Did you know that onsen tamago is actually available at Gyudon places etc? Well, generally speaking onsen tamago refers to half-boiled eggs.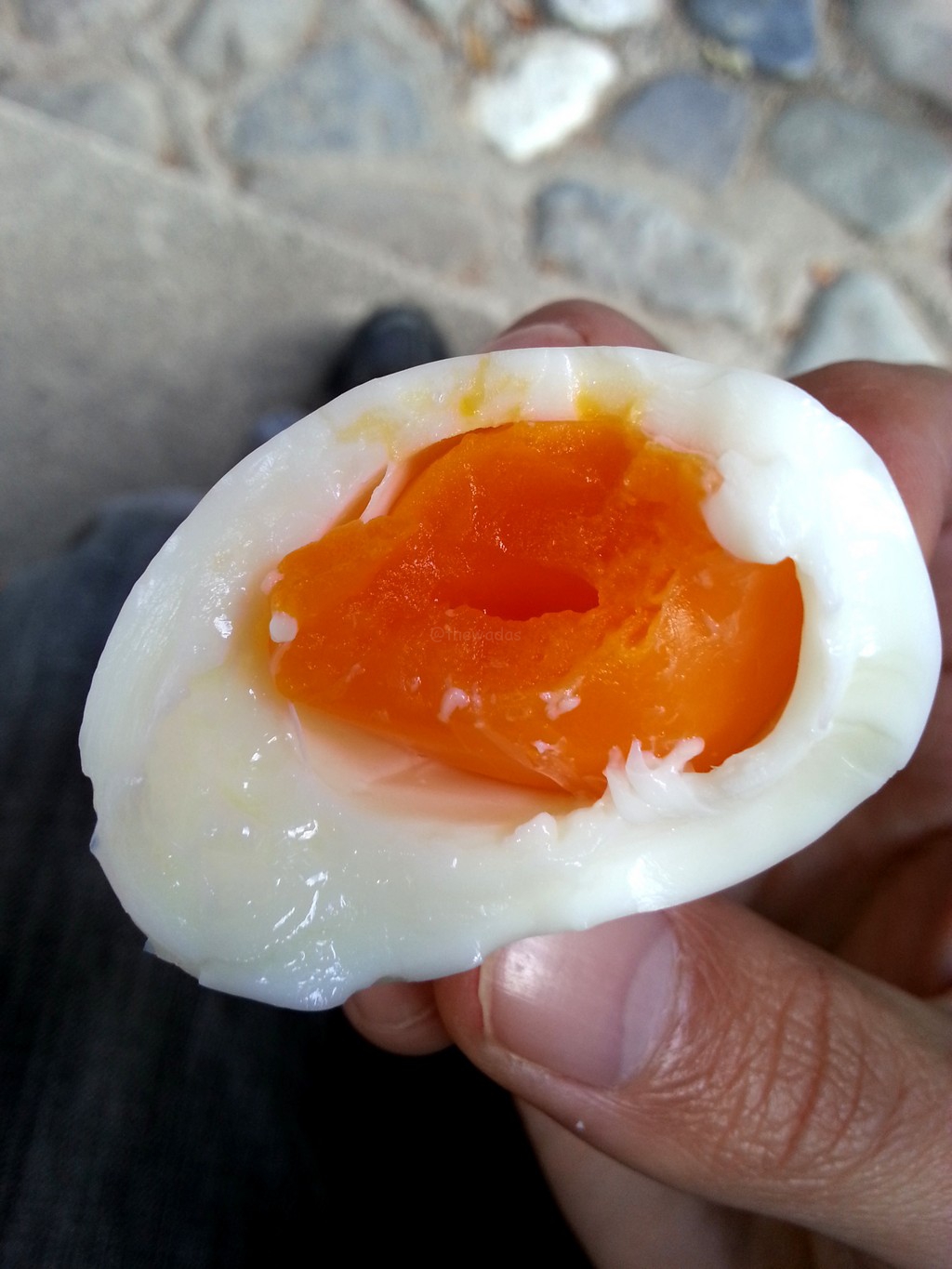 OK, let's call it a day!
Information
Tsuboyu
Access

110 Yunomine, Hongu, Tanabe city, Wakayama

Business Hours
6:00 – 21:30 (Tsuboyu)
6:00 – 22:00 (Public Bath)*Open everyday
Fee
Adult: 770 yen
Child: 460 yen *Including entrance for public bath / Kusuri no Yu
Contact
0735-42-0074
Website
http://www.hongu.jp/en/onsen/yunomine/
Lastly
How do you find it? It's a little hard to access but definitely worth a visit. Hope it helps.
See you around!