Cafes in Japan: Honky Tonk (Old-style Japanese Cafe)
Howdy? Been stuck in kitchen lately as you see. Allow me to get some fresh air this time. There's been this Kissaten (old style Japanese cafe) called Honky Tonk for literally decades in Okayama City.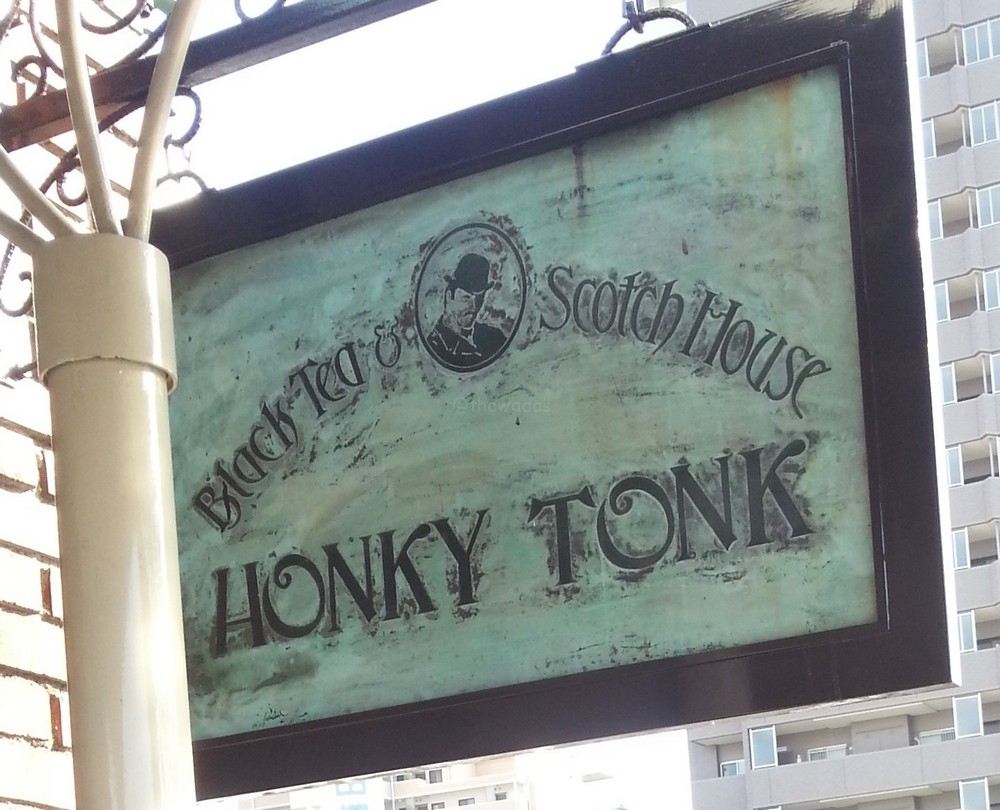 I've passed by more than a thousand times but never made it for a drink. Well, it just doesn't look like for kids. Anyway I am a grownup now, so I should be qualified finally.
Our cafe hopping history.
Honky Tonk: an old-style Japanese cafe
It actually does look cool, doesn't it? Though sure a seventeen-year old Yoshi (me) wouldn't have been brave enough to enter such a place for a cappa joe.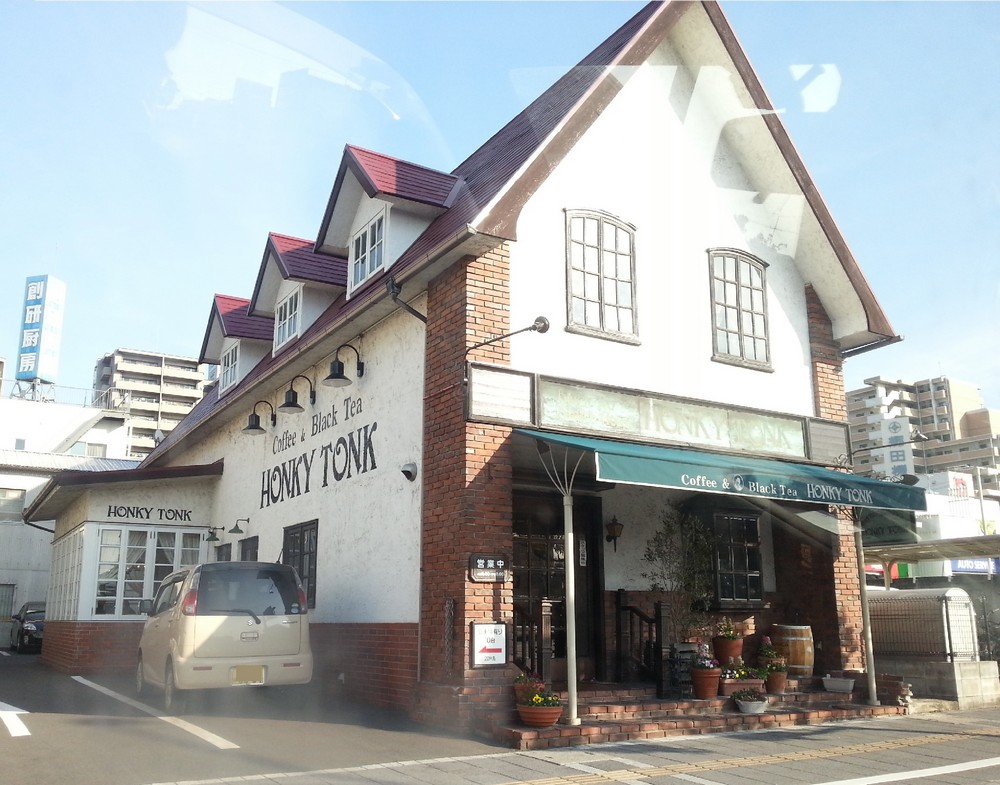 Interior
As you enter, its own coffee bean roaster welcomes you. Cool.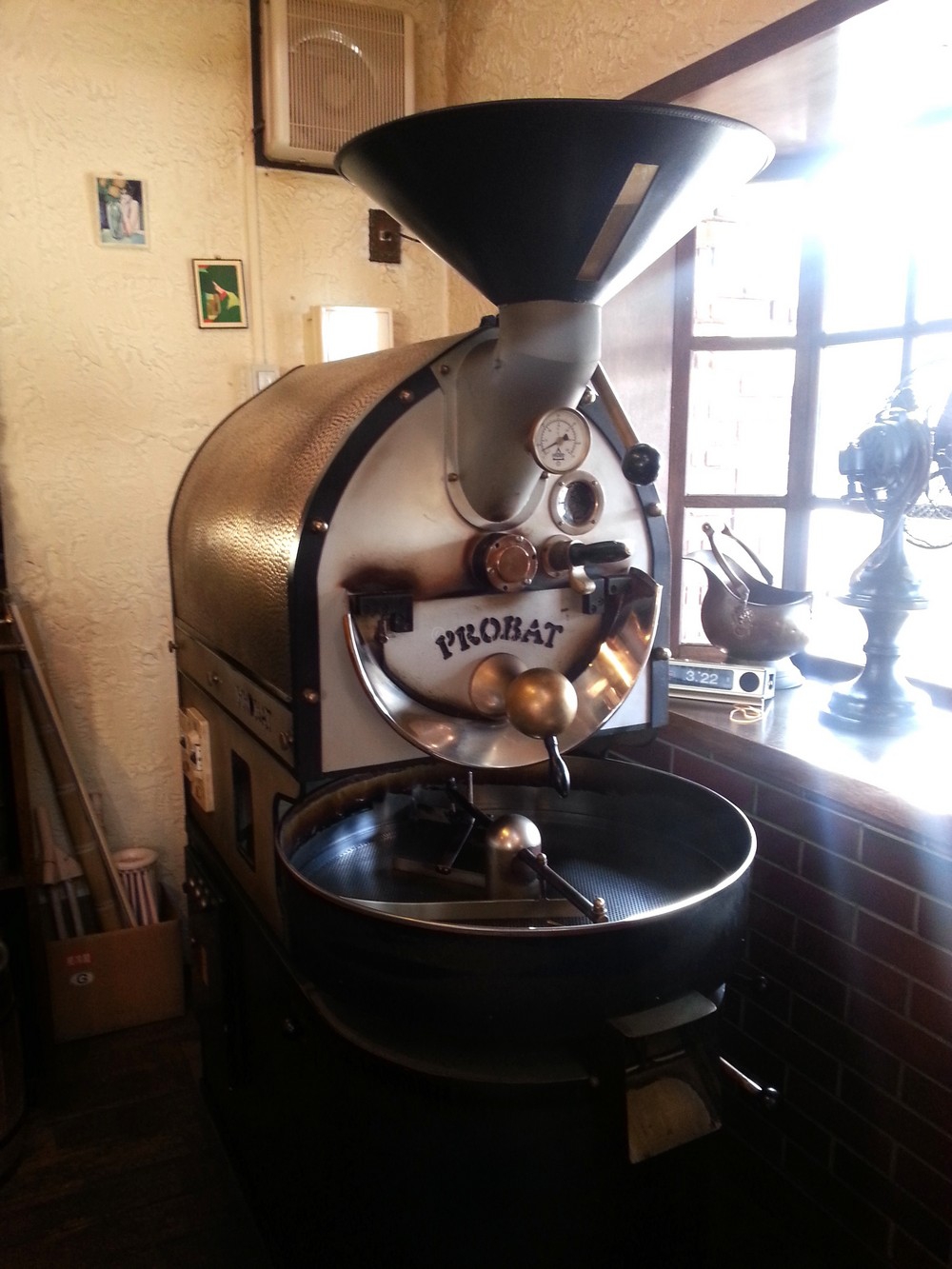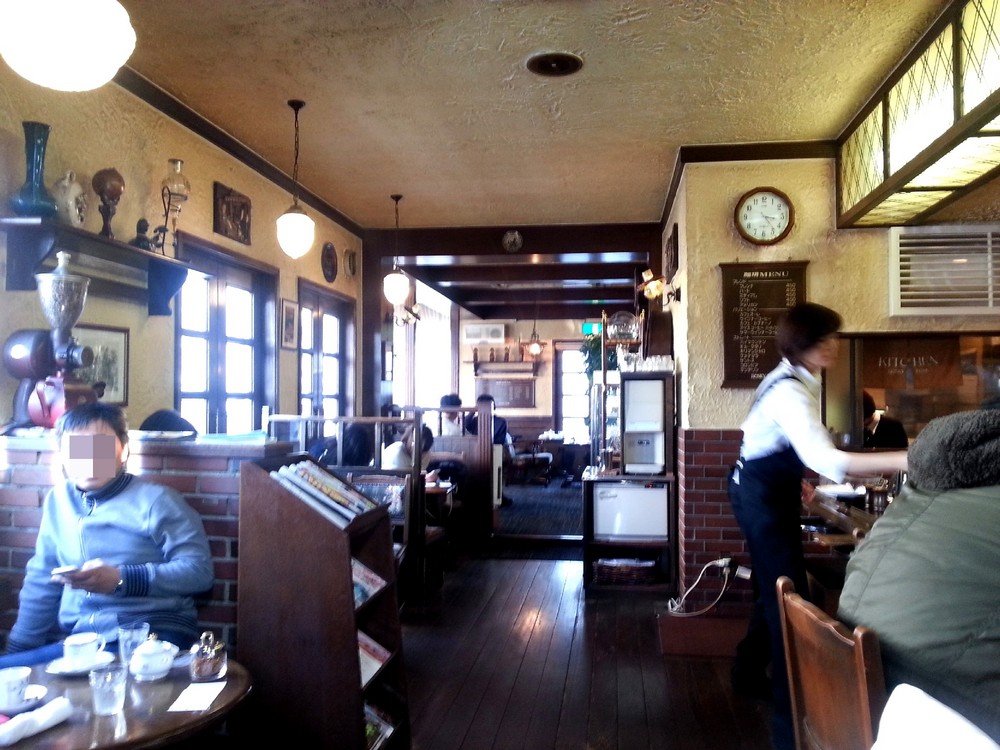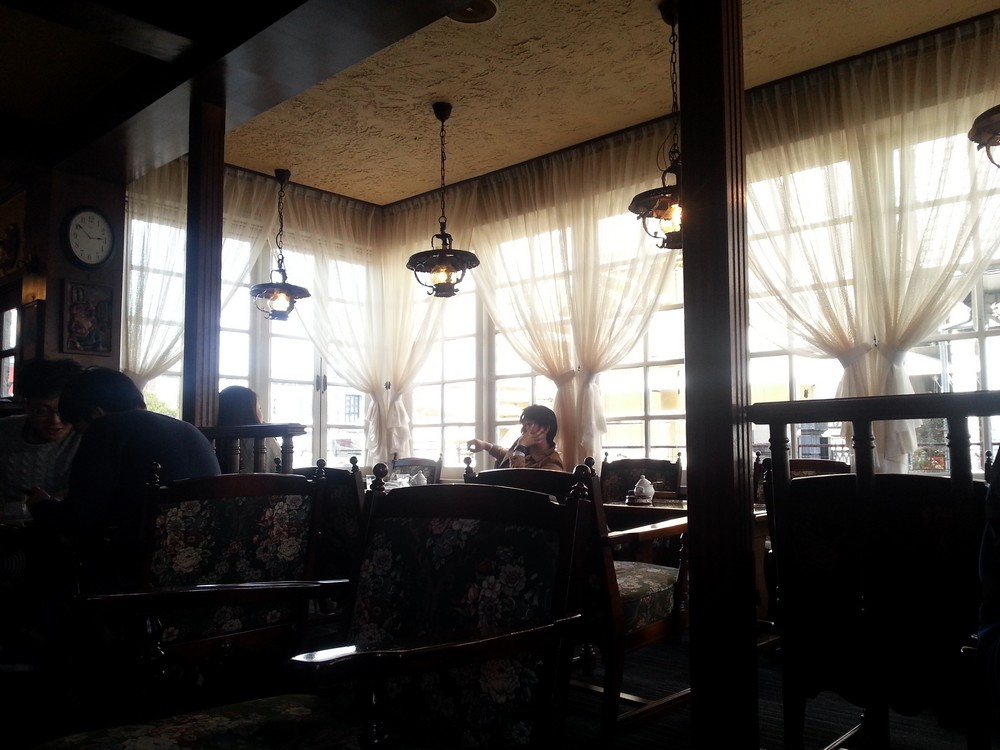 It looks like from TV drama or something…..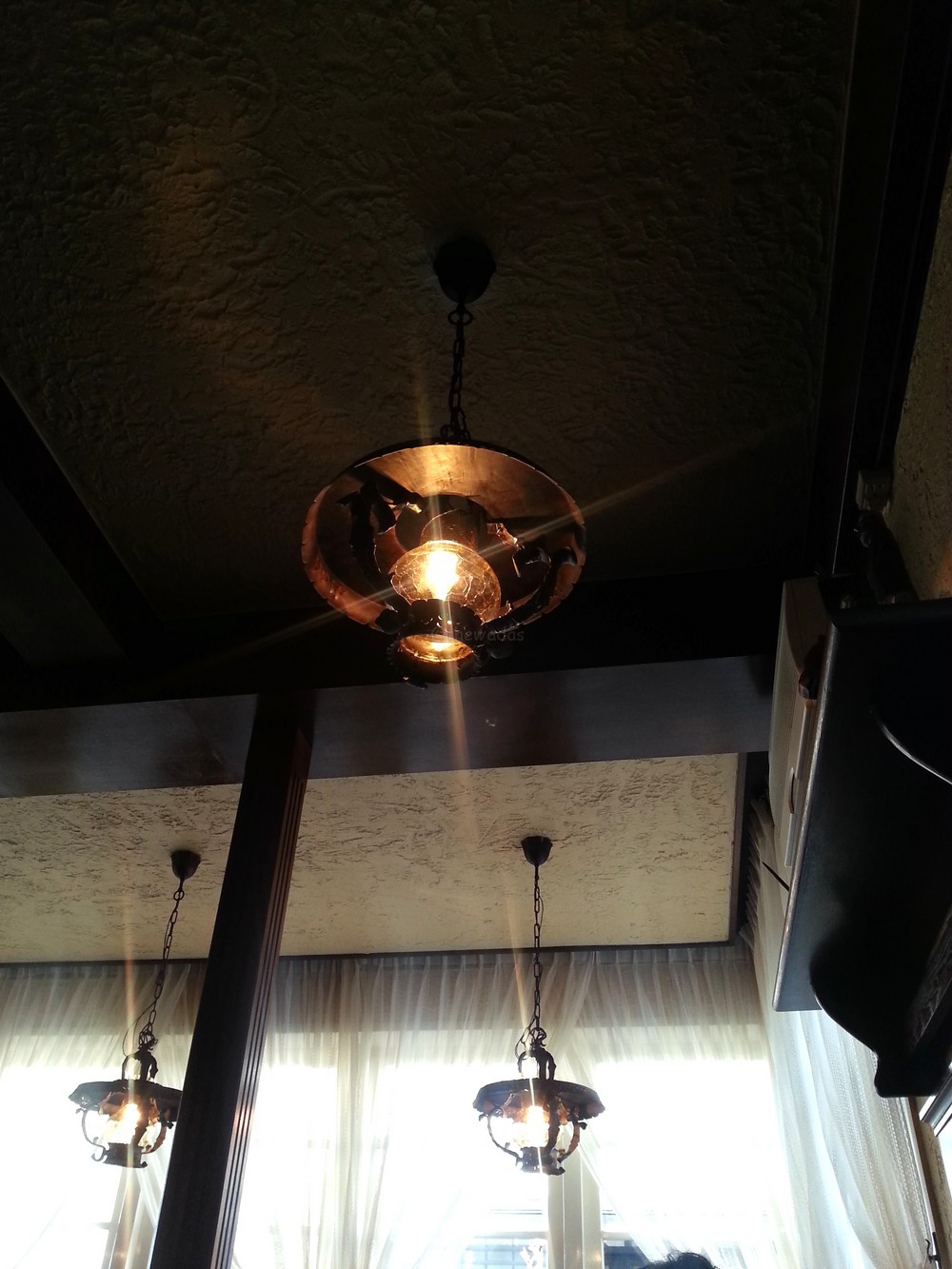 Honky Tonk also serves sweets and light meals like sandwiches.
I shall have a seat now.
Foods & Drinks
Ren (Mrs. Wada) got specialty coffee called Cleopatra. I got one called Mocha Matari together with a baked cheese cake.
Here it comes.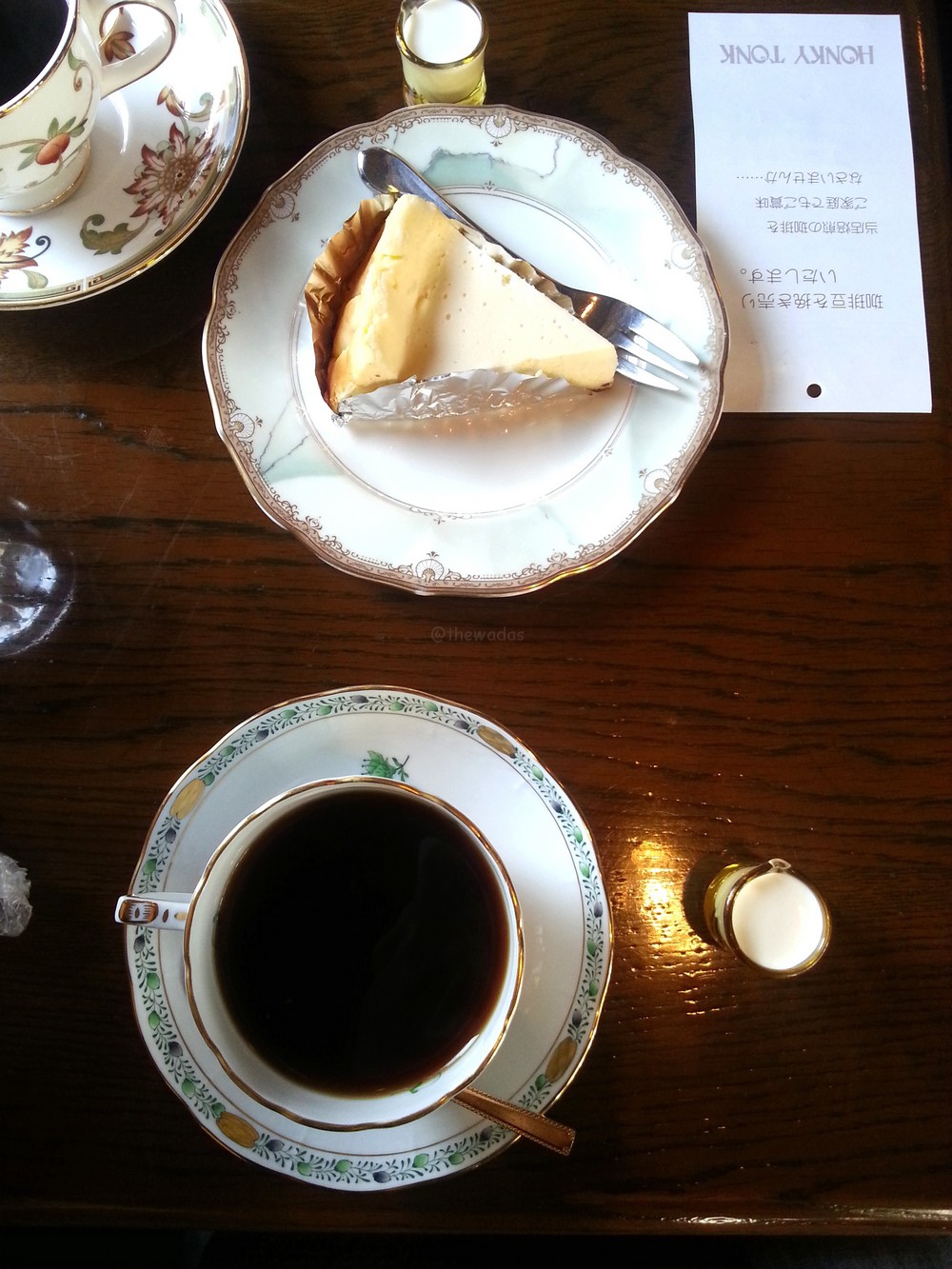 My coffee had bitterness and heavier aftertaste than my regular coffee (sorry I don't know how to describe coffee). On the contrary, Ren's coffee had more (good) sourness so it sorta worked pretty well with sourness of the cheese cake, I think. Good combination.
Note:
Turns out smoking is allowed at this cafe (not in a separate room). I was a little surprised there is still such a place in this era! Be warned if you don't smoke.
Lastly
We liked both drinks and food but the smoke. Unfortunately, I'd have to deduct many points. We will keep looking for more cafes and report here. Stay tuned.
See you around!
| | |
| --- | --- |
| Shop Name | Honky Tonk |
| Business Hour | 9:00-20:00 (Closed every 3rd Friday) |
| Address | 9-25, Nishimachi, Nishifurumatsu, Okayama city |
| Phone number | 086-243-6868 |
| Website | http://www.honkytonk.jp/ (only in JP) |