Dagashi: Easy to Make Kinako Candy
Hi guys! It's Mrs. Wada back on duty after a loooong break. I tried to make a quick dessert using kinako, a roasted whole soybean flour, for our tea time the other day and I wanted to share it here.
I followed this simple recipe that I found on Cookpad website. It's a dagashi called kinako-ame (きな粉飴, kinako candy), or kinako-bou (きな粉棒, kinako stick). It only requires three (3) ingredients to make.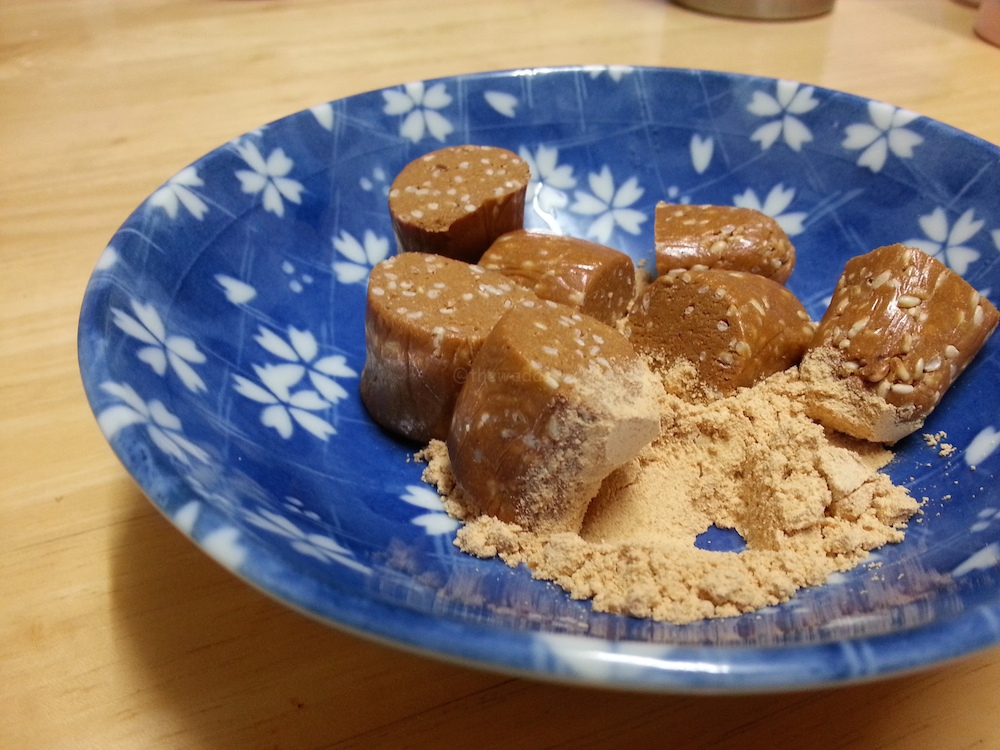 Kinako Candy Ingredients
50 grams of kinako (roasted soybean flour)
2 tbsps of honey
1 tbsp of sesame seeds (or more if you like)
extra kinako for coating
Directions
Combine the first three ingredients into a bowl. Mix well until it starts to form.
Using a plastic wrap, form the mixture into a long bar.
(Optional) Refrigerate the kinako bar for 30 minutes.
Cut it into small pieces and coat it with kinako.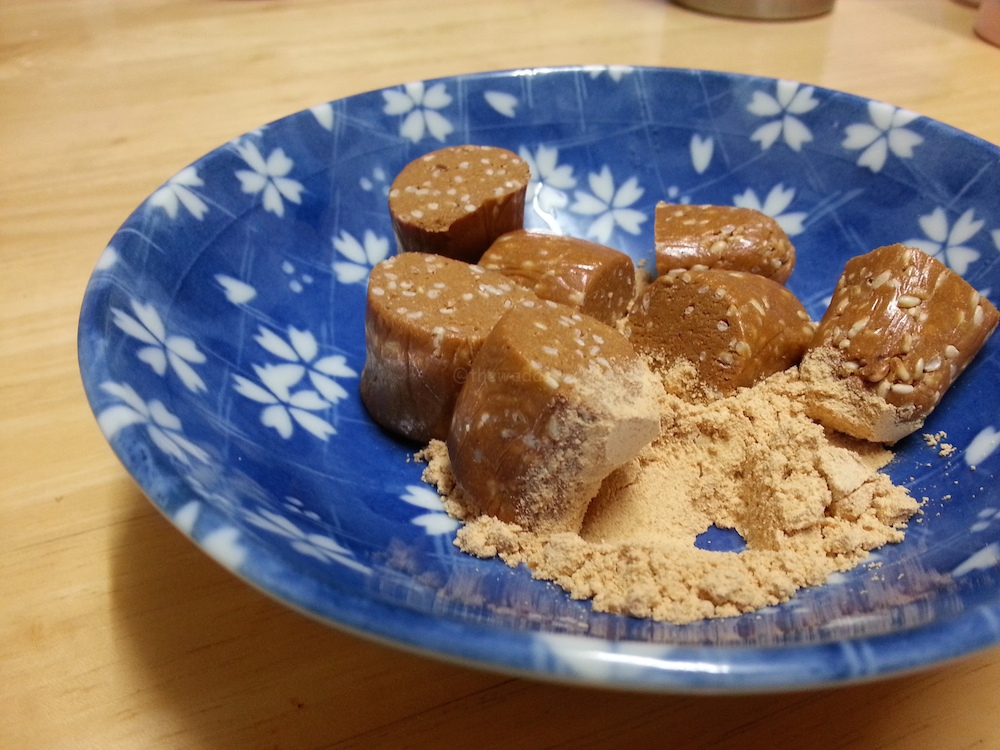 That's it! It's very simple, right? Kinako candy is a Japanese snack you can find in dagashi stores, a store that sells classic Japanese snacks for children.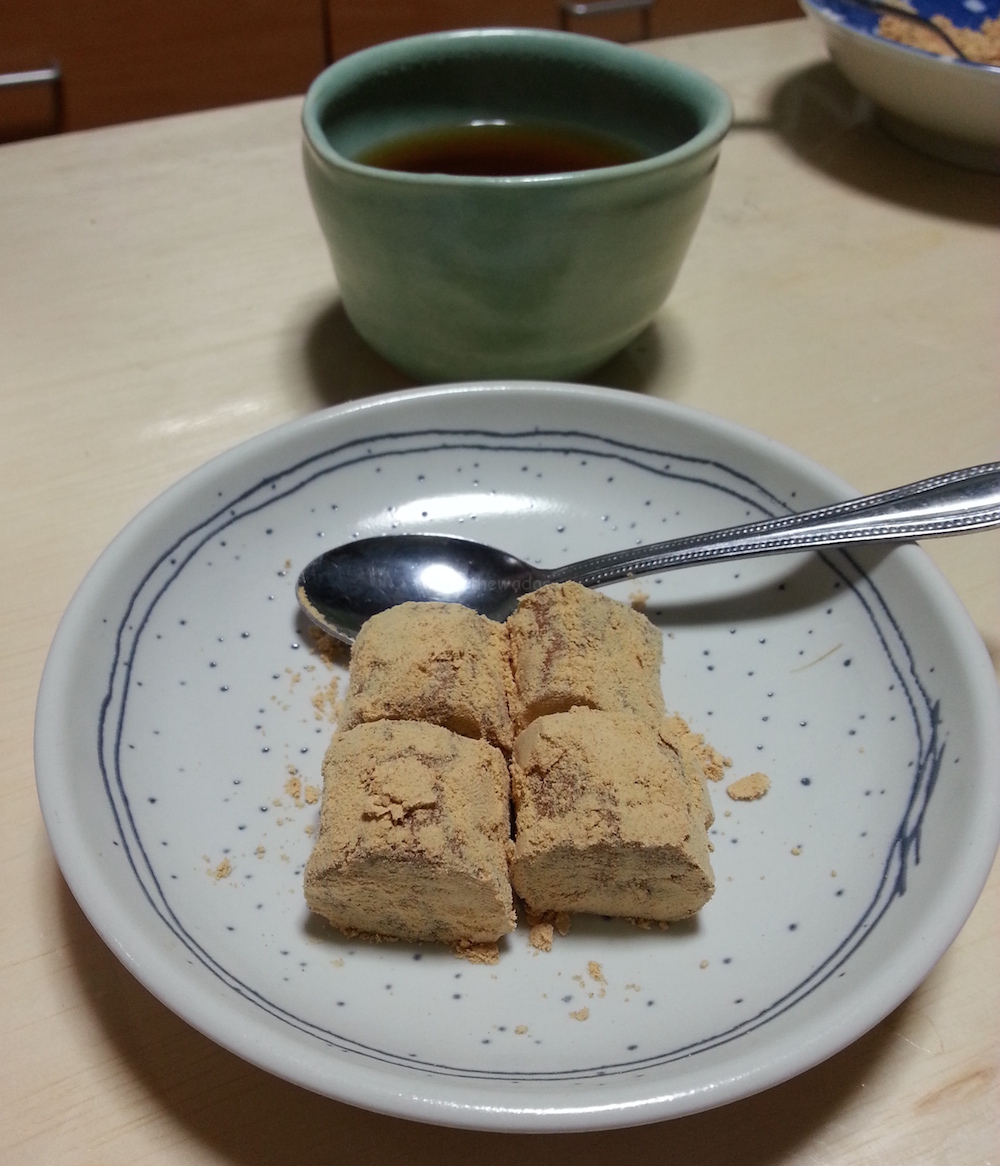 We had it with tea and might be good with coffee, too. Give this healthy snack a try and leave us a comment below of what you think about it.
I'm thinking to try to make more Japanese sweets this year. You might like to try other simple Japanese snacks recipes we have here.
https://the-wadas.com/easy-homemade-dorayaki-recipe/