Japanese Sweets: Cinnamon-Kinako Flavor Uiro
Hi guys! Mrs. Wada is back again. 🙂 I tried another Japanese traditional sweets called uiro or uirou (ういろう). I first thought it was "willow" when I heard it. Same as my previous post, this recipe also uses roasted whole soybean powder. Yeah, I still have lots of stock. I cook this one by microwave oven and only requires few ingredients. Now, let's start to make cinnamon-kinako flavor uiro!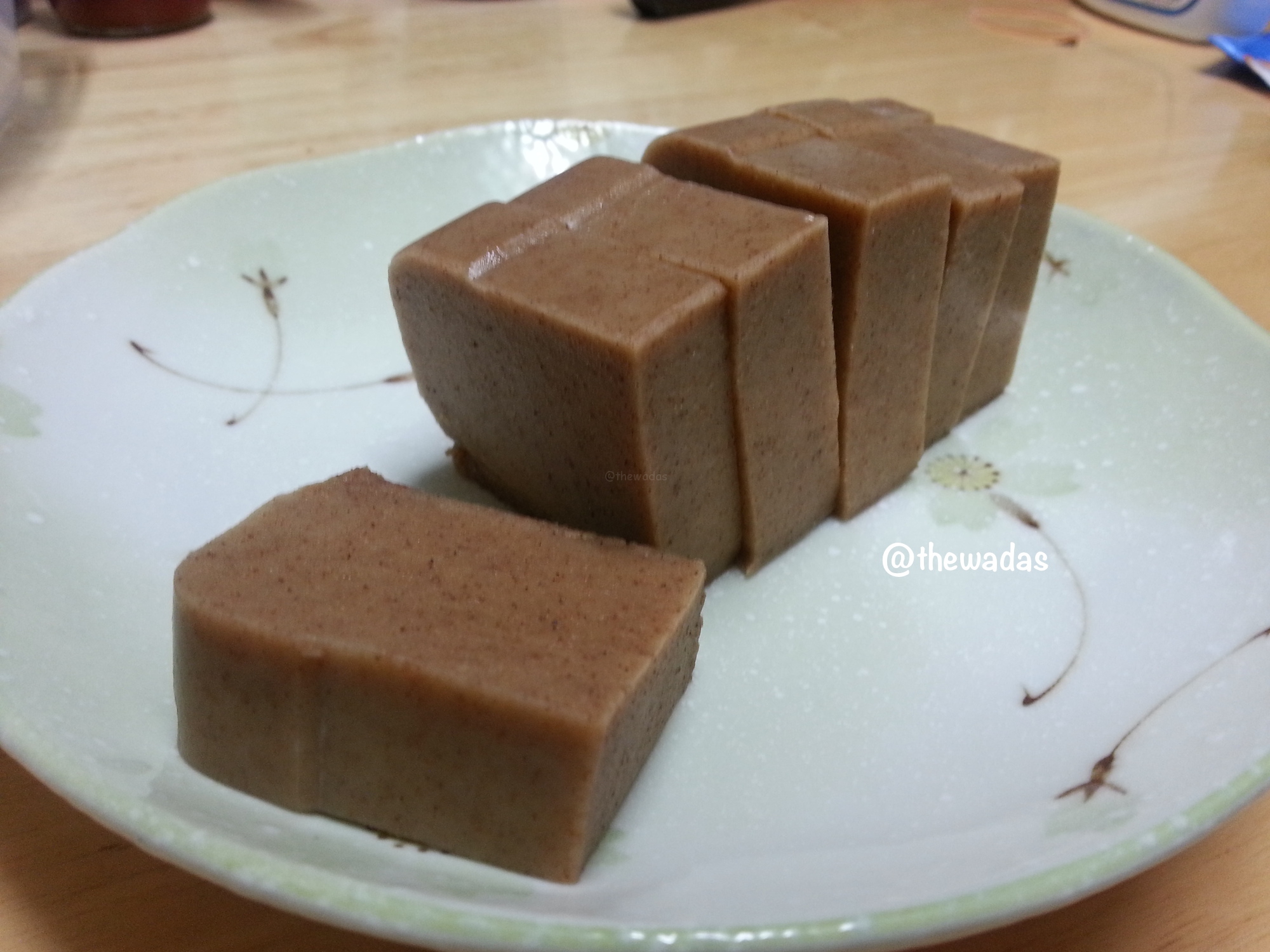 Uiro Ingredients
For the ingredients, we need:
– 100 grams of flour*
– 20 grams of kinako (roasted whole soybean flour/powder)
– 30 grams of honey
– 300 ml of soy milk
– 4 grams of cinnamon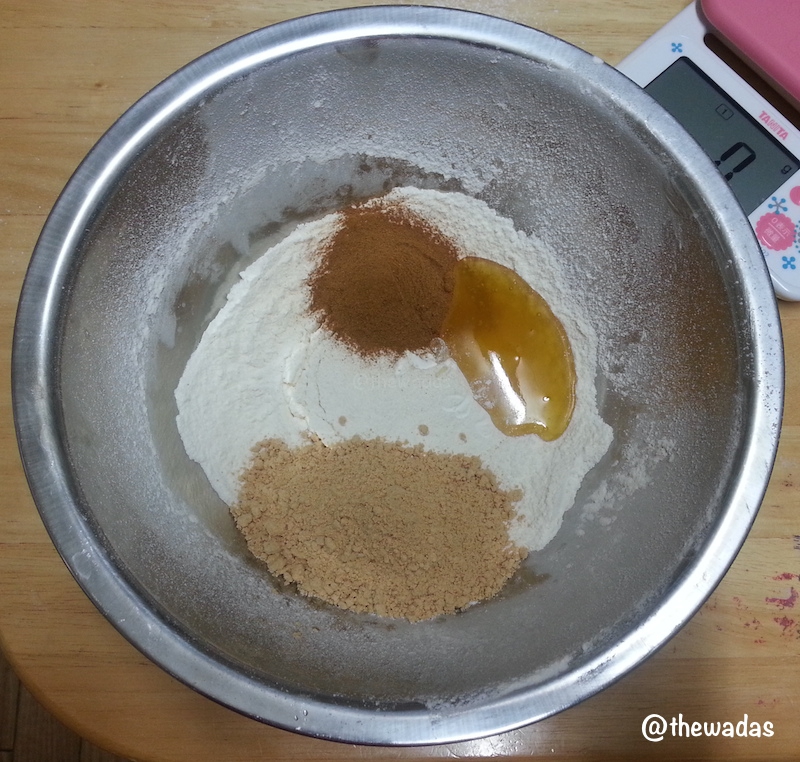 *(For a sticky texture, replace 50 grams with sticky rice powder)
The original recipe I got from Cookpad indicates 60 grams of sugar and water instead of soy milk.
How to Make Uiro
1. Mix all dry ingredients well. (You can sift the flour beforehand to prevent lumps.)
2. Gradually add soy milk into the mixture and mix well.
3. Once mixed, get a plastic container and pour the mixture into it.
4. Cover the container with plastic wrapper, but not too tight to allow the steam to come out.
5. Microwave for 7 minutes in 500 watts. Adjust the time if you are using a higher watts.
6. Once done, let it cool down before putting it in the fridge.
7. Take the uiro out from the container and cut into small pieces.
Uiro Variations and more
Simple, isn't it? Does the combination of cinnamon and kinako remind you of something? It's actually the same flavor as yatsuhashi, a popular Japanese sweets of Kyoto. One of my favorites! I'm planning to try make it also later on.
Of course, you can replace the flavor with the one you like, such as matcha powder, marmalade jam, red bean paste, even fruit and vegetable juice! The variation is endless.
I actually tried adding raisins and rum to this cinnamon-kinako flavor uiro. Also tried the classic matcha flavor!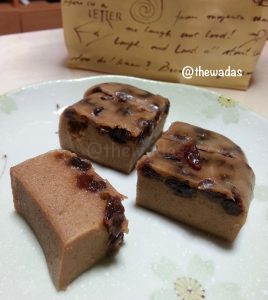 This recipe results to a firm texture, so if you want to achieve a more sticky texture, you can mix up flour with rice flour partially.
Got extra kinako? How about try this another recipe?