City of Gold, Kanazawa City
Yo! it's Mr. Wada back on duty. After stopping in Fukui, we got to Kanazawa City in Ishikawa Prefecture. It was both our first time to land the Hokuriku region. Let me show you around this time.
Kanazawa City
The impression of Kanazawa city I had was it's like a small version of Kyoto. It's big, but a lot slow-paced place which I sorta feel comfortable. I see nice traditional cool houses as well.
Curiously though, there seemed to be even HIGHER percentage of foreigner tourists than there are in Kyoto anyhow (well, perhaps not really). More Westerns and less Asians. We were surprised I was the only Japanese (customer) in a restaurant we entered on the first night. Hehe. It felt really odd. Perhaps the new Shinkansen (bullet train) that started a year ago is bringing lots of tourists.
By the way Kanazawa produces 99% of gold leaf in Japan. Why you ask? This involves history (Details).
Anyway, welcome to the city of gold!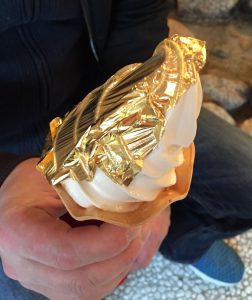 (Photo credit: Tjeerd Wiersma)
Kanazawa Station (Motenashi Dome)
This whole building at the JR Kanazawa Station is called Motenashi Dome. This gate has become the city's landmark ever since it was built in 2005.
Nishi-Chaya
Nishi (West)-chaya is an area where traditional houses stand. It's a little distance by walk. You may better take a bus (a 1-day bus pass is available at the station).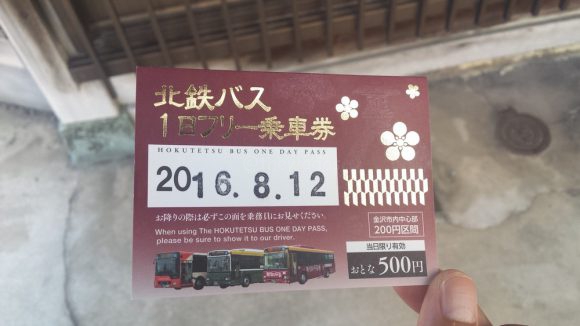 Kenrokuen
It is one of the three Japanese gardens. Kenrokuen in Kanazawa city, Kairakuen in Mito (Ibaraki Prefecture), and Korakuen in Okayama (oops I just realized that I haven't featured it on this blog!).
21st Century Museum
As it is named it features all modern art works. Some exhibitions are open for everyone outside (some inside also).
Omicho Market
This is where all fresh foods gather in town! There are restaurants with English menu in this area. One good thing about this city is it looks foreigner friendly. Most likely you wouldn't have a problem in terms of language.
Seafood
Craving for something fresh? Hop in to Sushi Zanmai. Reasonable and great stuff is waitin' for ya.
Lastly
Well, I rushed a little, didn't I? I'd need more time to explore. Hope you find it cool.
See you around!