Farewell Naruto
Hi there. It's Mr. Wada back on duty. It's a personal farewell to Naruto this time. Hehe.
About Naruto
Its manga serialization began in 1999 on the most popular manga magazine called JUMP. It was still the time where every kid was down after Dragon Ball ended in 1996. However soon after, Naruto had hooked kids and became one of the popular series.
Friendship, Effort, Victory – as Jump's motto, it had all needed. As the TV animation began in 2002, its popularity skyrocketed especially internationally since it showed people a new figure of Ninja (although it's quite different from a traditional Ninja). Aside from the unique characters (even villains), the core story took huge part of it which is bond. Love, hatred, and war. Many things seemed to reflect the real world, so it wasn't just for kids after all.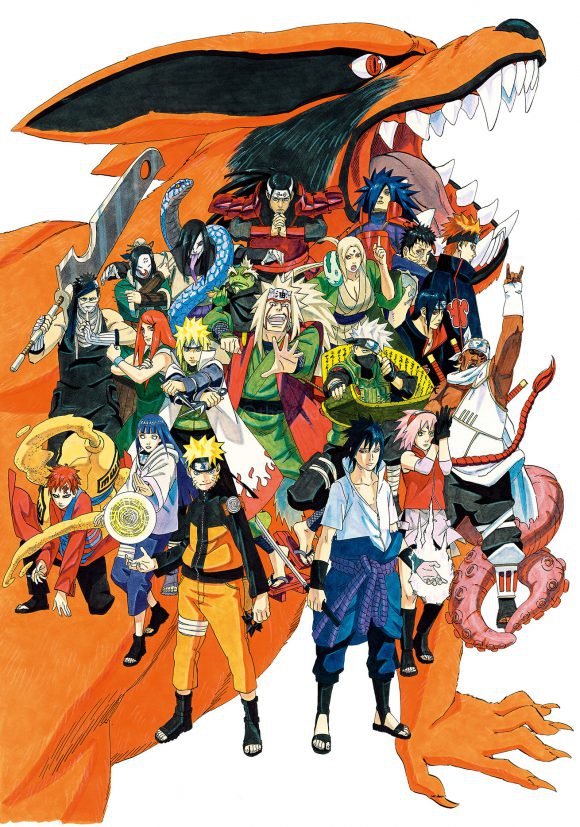 Farewell Naruto
The serialization of manga ended in 2014. The writer, Masashi Kishimoto, from Nagi town in Okayama Prefecture, threw the special exhibition in 2015 for the finale of his long-run work. After reading it for 15 years it sure leaves me some feelings. It went a bit long but the it concluded the entire story well, I'd say. Naruto has made huge foot steps in manga/anime history and also has become a big challenge for many writers. I look forward to seeing another big title like Naruto in the future.
Lastly
Anime series continued with many fillers but it finally has come to an end. However, it is still going to continue as a new show called BORUTO (about Naruto's son). Well, that's TV original anyway after all. It's over for me already. Anyway, farewell Naruto!
See you around!