Visiting Kumamoto Castle (2014)
Yo! It's Mr. Wada on duty. I'd like to share one of the best places we've visited, Kumamoto. And it's going to be the Kumamoto Castle this time.
Note: Pictures in this post were taken in 2014.
Kumamoto, The Land of Kumamon
Aside from the castle, Kumamoto has been sorta booming the past several years after a mascot character of Kumamoto became super popular over the country. That's Kumamon. As I've mentioned before, mascot character business has been big in Japan. It seems like every city has its own mascot character today (seriously).
FYI, this is one in Okayama, MOMOCHI.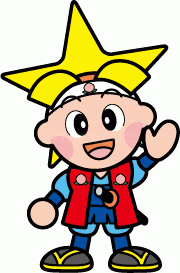 Kumamoto Castle
It is counted as one of the great castles in Japan which stands not far from the central Kumamoto City (sorta similar to Okayama Castle).
Some of the pictures we took.

Ikinari Dango
Ikinari Dango is Kumamoto's traditional dessert. Steamed manju (not really dango) with sliced sweet potatoes and anko inside. It was named after the fact that it was easy to make for unexpected (Ikinari) guests. We tried it right outside the castle, beside the souvenir shop.
Lastly – Support Kumamoto –
I would like to share this link to support the victims of earthquake which struck Kumamoto in last April.
Website: Kumamoto Earthquakes Volunteer Fund by The Nippon Foundation
I hope the Kumamoto Castle will be restored as it used to be, but above all the recovery of all who got affected and the entire Kumamoto Prefecture. I would love to visit Kumamoto again.
See you around!