The Sand Museum in Tottori 2016 (South America)
Hola amigos. It's Mr. Wada back on duty. Do you remember we had a trip to the sand museum in Tottori last year? Can't believe it's been a year already! So we took a visit again. Thinking why we repeatedly visit this place, aren't you? Answer is simple. It updates every year! Here goes our trip to the sand museum in Tottori 2016!
Access
From Okayama it takes about 2-3 hours by car. About 15 minutes by car from the nearest station, Tottori JR Station.
If you visit by train, get off at Tottori JR Station, catch a bus of Iwabi/Iwai Line or No. 0 Sakyu Line at the bus terminal. It costs 370 JPY for adults (one way).
2083-17 Yuyama, Fukube-cho, Tottori-shi, Tottori
Admission
| | |
| --- | --- |
| Adult | Child (up to high schooler) |
| 600 yen | 300 yen |
Note: Free admission for children of elementary age or younger.
Business Hours
Weekdays and Sundays: 9:00 a.m – 6:00 p.m (admission until 5:30 p.m)
Saturdays: 9:00 a.m -8:00 p.m (admission until 7:30 p.m)
Contact
Phone: 857-20-2231
The Sand Museum in Tottori 2016
The Theme of 2016
Theme of this year is South America. Since the Summer Olympics would be held in Brasil, it seems like the best timing for it, doesn't it? Alright, let's go check the exhibition of this year.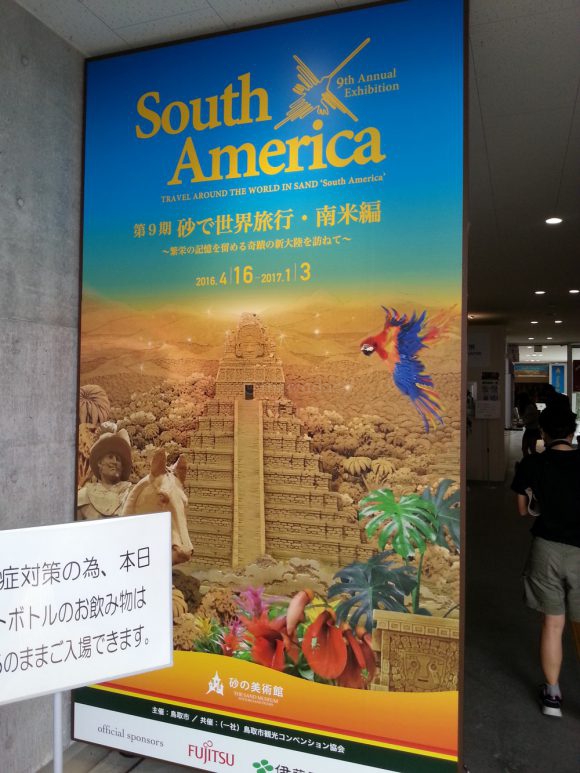 The Works
It is really amazing that this is always the same place, but every time I step through the entrance door, it's like a different world. Just like its concept TRAVEL AROUND THE WORLD IN SAND.
Tottori Sand Dunes
You know what? Tottori sand dunes is right across the sand museum. Why not take a look? The weather wasn't so fortunate though the view was still amazing.
For the first time we reached to the beach on the other side. We'd have to go down the mountain though.

Lastly
How was it? It was like 3rd or 4th time for us but it is still so much fun, and being there gives us so much inspiration. This exhibition of this season continues until January 2017. These will be taken down, and creators will work on a next project from January to March, then the museum will open again in April or so. That's the usual cycle. I am already looking forward to the next year.
See you around!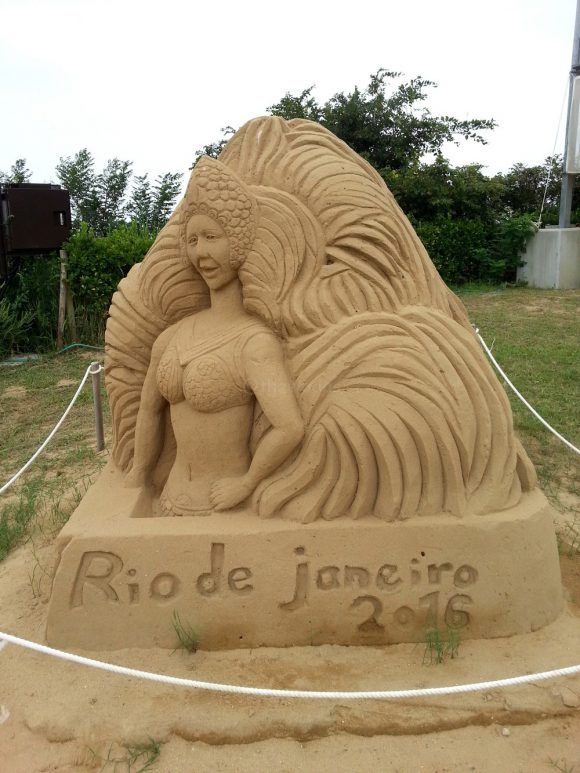 Reference
http://www.sand-museum.jp/en/