Takachiho Gorge in Miyazaki
I would like to share our trip to Takachiho gorge in Miyazaki Prefecture this time.
Takachiho Gorge in Miyazaki
Takachiho Town is in Northern Miyazaki, about 2-hour drive from Miyazaki City, considered one of Miyazaki's most popular sightseeing spots. It is said this is made by volcanic ash and rocks from Mt. Aso that erupted long ago.
Boat Ride
There are rental boats available until 16:00 but they are limited. You would have to come in very early (no reservation accepted) especially during the holidays. The day we visited, it was already full for the rest of the day! (the last person would have to wait for 3-4 hours still!). Well, we still could take nice photos without being on a boat!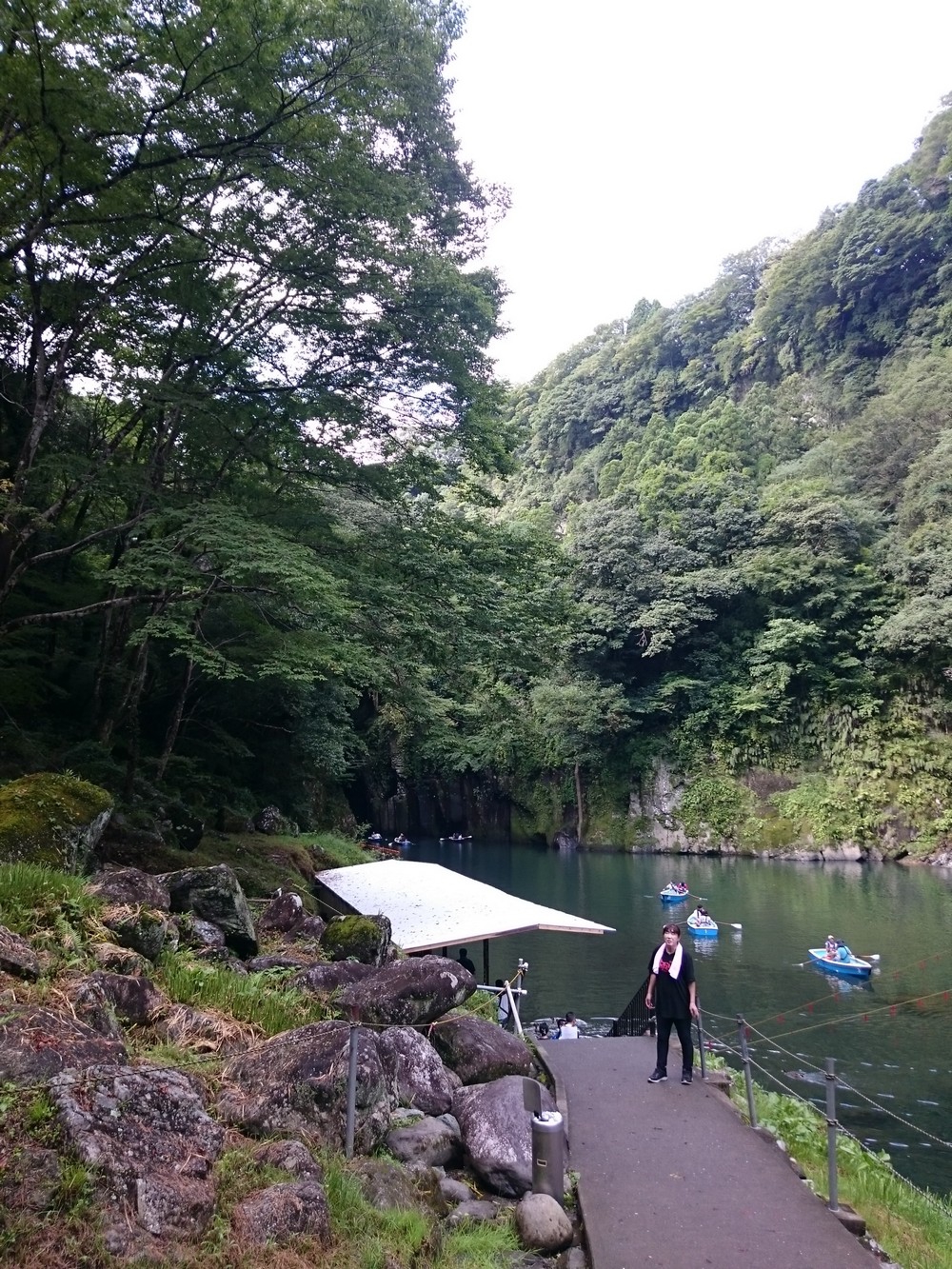 View from above
You could spot the boats from above (bridge). Even just watching the river brings me some breeze. Oh but be aware that many cars and buses pass by.
Clean Water and Stores
We would have a seat and grab something to eat beside the pond. I was amazed how the water is clear like a mirror! Look at this!
Trail Along the River
Oh hey, there's a trail. It may take 30 minutes one way. We would try but sudden squall hit us, so we'd have to give in and return. Perhaps another time…
Information
Name
Takachiho George (高千穂峡)
Access
Mukoyama, Takachiho, Nishiusuki District, Miyazaki

Business Hours
–
Admission

Admission free

Rental boat: 2000 yen for 30 min (300 yen/10 min for extension)

*Parking costs 500 yen/day

Contact
0982-73-1212
Website
http://takachiho-kanko.info/en/
Lastly
How do you find it? It is a nice place for getting the chill in summer. Please swing by if you get a chance.
See you around!