TV Review: The Laughing Salesman New
Hi there, it's Mr. Wada back on duty. Time for a TV review of….The Laughing Salesman New!
About The Laughing Salesman
The Laughing Salesman (Warau Salesman) is a TV animation made in 1989-93, aired late night due to its content (black humor). Original comic is by Fujiko Fujio A. Compare to his co-writer Fujiko F. Fujio who created Doraemon and other popular kids shows, Fujiko Fujio A. would likely prefer dark stuff like this show.
Moguro Fukuzo the laughing salesman comes and helps to fill people's loneliness. It anyhow seems to work out first but people always go too far and end up get caught up in desires.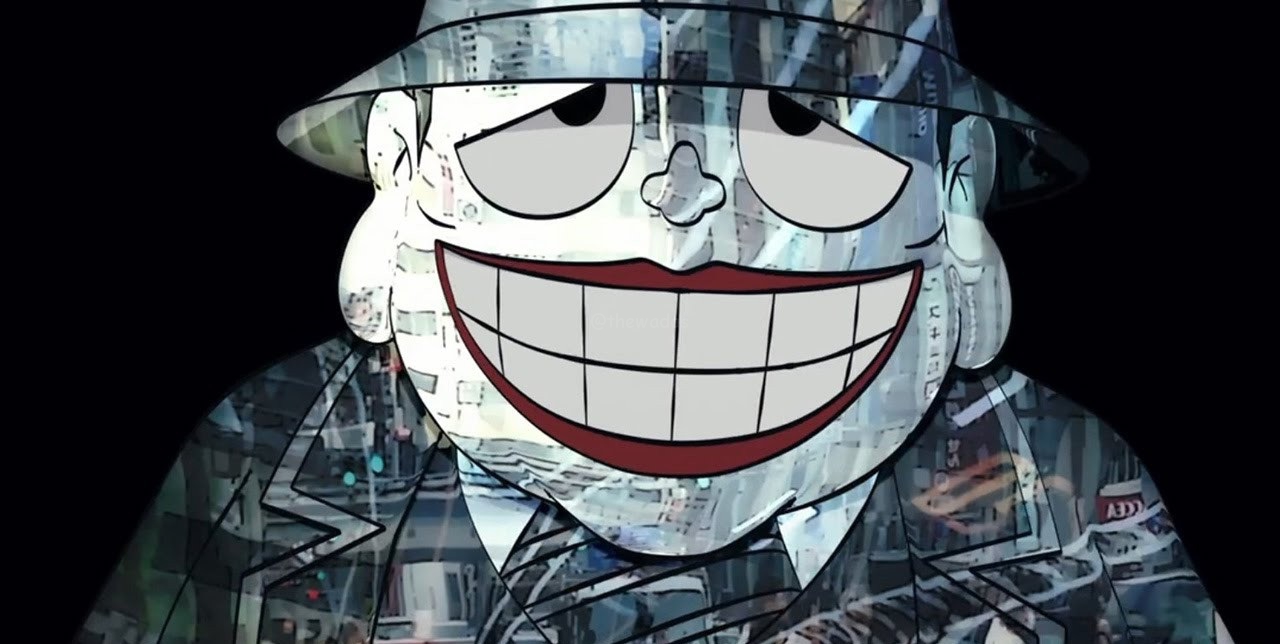 The Original First Episode
The very first episode, entitled "The reliable face," is available on the official Youtube channel (change country setting at the bottom if necessary).  This episode shows how bosses' life is like. Being stressed with high expectations from people around, the main character reached his limits and just wanted to be free from all pressures. But escaping reality leads to a shocking ending . Caution, the content may be disturbing. Stay alert. It was quite traumatic for small Mr. Wada. It's in Japanese but you may get it without subtitles.
The Laughing Salesman New
After almost three decades, he is back on TV! It seems a lot way milder than the first series but still got the taste – dark and cynical. Seeing this makes me think things have changed but people haven't. The world is still full of rotten desires!
Lastly
How do you find it?  It may or may not be your new favorite (I kinda like it now!). If you got a chance, please check it out.
See you around!