Find Cheap Hotels In Japan
Howdy. It's Mr. Wada on duty. Mrs. Wada and I like traveling, but we aren't into spending too much on accommodation. We are like semi-backpackers. You know, just need a place to hit the hay. Unlikely in the western countries, there aren't many youth hostels like YMCA or backpackers hotels, but no worries, there are still cheap hotels in japan.
Related links
It is not only for backpackers, it might be also a good option in case you miss the last train.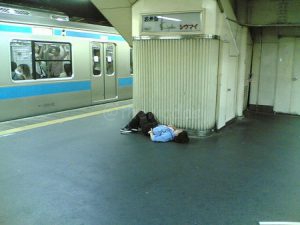 (Photo credit: Nobuya Sato)
Types of Accommodations
Cheap hotels in japan though, there are different types. Let's see what they are like.
Capsule Hotels (3,000 JPY ~)
It's sorta modern stuff. I'd pictured it quite futuristic for the first time. Thought of it like we'd get into the SF-ish capsule and our bodies would be kept frozen. Reality is… you should check it with your own eyes.
As it is called, we sleep in a "capsule." The fee normally includes shower, sometimes sauna and breakfast .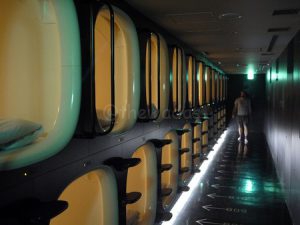 (Photo credit: Tobin)
Pros:
– Located in central.
– Most importantly it's so much exciting!
Cons:
– Not much privacy (since we sleep in a capsule).
– The capsule isn't as comfortable as bed is.
Note: You may not fit into the capsule (if you are tall).
Cost


Excitement

Guest Houses/Backpackers Hotels (2,000 JPY ~)
It is mostly a dormitory-type house. If you are more into meeting new people, this might be the best place. Backpackers from all over the world gather and have fun!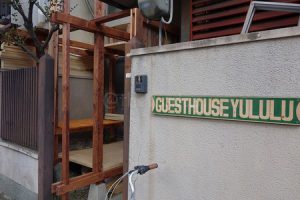 (Photo credit: Richard, enjoy my life!)
Pros:
– There will be opportunities for meeting new people (it's priceless!).
Cons:
– It tends to be busy.
– Not much privacy (unless you get a private room).
Note: Some places have curfew. You should check about this before booking (you don't want to be locked out).
Cost


Excitement

Internet Cafe (1,700 JPY ~)
This has been the most popular place for emergency. Well, it is supposed to be where we use the internet and stuff as it is called but many people also stay overnight.
Not as bad as you may think it would be. The cost varies on duration of your stay. One I know of costs 1,700 yen for 6 hours (with drink bar like at Family Restaurants).
Since we sleep on the reclining chairs, I wouldn't call it a hotel but it's still one of the places where we can get some sleep.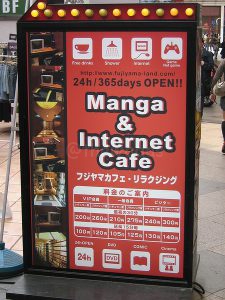 (Photo credit: Gavin Anderson)
Pros:
– No reservation required (in other words we can't reserve).
– Some places offer private rooms, so we could actually have a sleep with more privacy (regular seats are separated just by partitions).
Cons:
– In general it doesn't accept reservations, so it can be really for emergency or possibly you would have to look around).
Cost


Excitement

Extra
Love Hotels (5,000 JPY ~)
This would be the last option for me (only if none of the above is available). Though you still wouldn't want to go in alone (you may be rejected for some reason).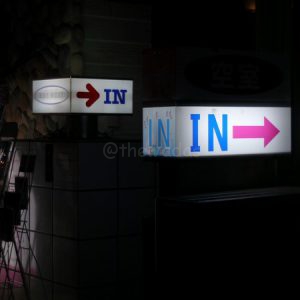 (Photo credit: mliu92)
So Where To Find Cheap Hotels?
Here are some references that you possibly can find capsule hotels or guest houses, etc. Hope it will help.
References:
capsuleinn.com | Cheap, Clean, Good Access Capsule Hotels
Hostel listing in Japan Guesthouse map in JapanRakuten Travel – Get the best deals on Japanese Hotels and Ryokans
Lastly
Aside from being in such a situation like missing the last train, it would be still fun to try stuff like capsule hotels at least once during your stay. Whether it turns good or bad, why not make it a part of your adventure! See you around!